F1 Race Director outlines series' technical talking points
At the Australian GP, Charlie Whiting briefed reporters on the main technical issues being discussed ahead of the 2013 season.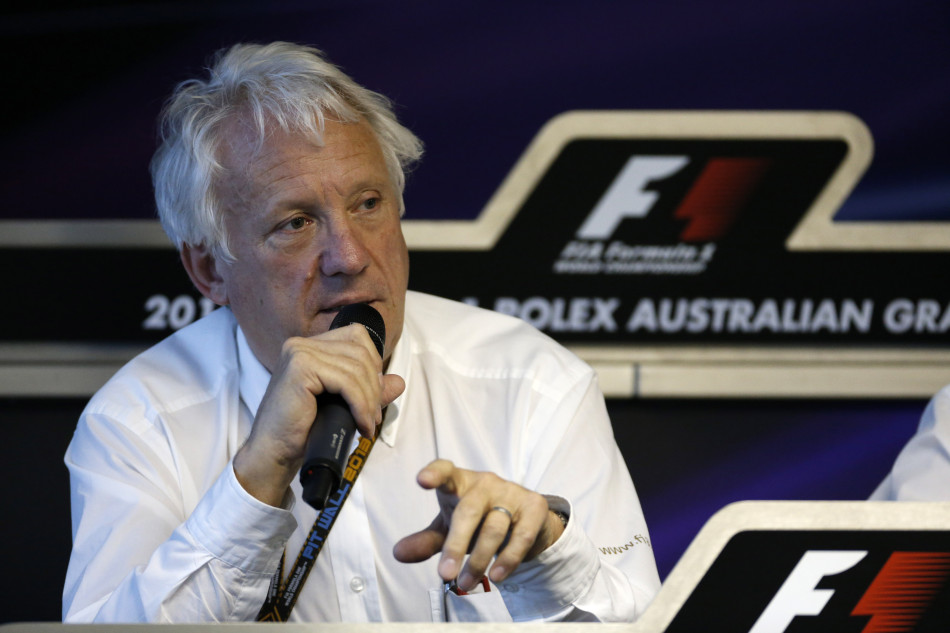 Synopsis of FIA Race Director Charlie Whiting's media Q&A session
Australian GP -  Thursday 14th March, 2013.
 
Engine maps clarification
Following the German Grand Prix of 2012 we issued a clarification to limit the amount a team could change their ignition timing. We allowed them the flexibility to choose a map from the first four races of 2012 – i.e. before the arms race of exhaust development really started. Then we allowed them ±2.5° from that reference map. For this season some teams want to go outside of that. We've explained to them they cannot do that: technical directives stay in force until they're incorporated into the rules or superseded. I think one engine manufacturer was under a slight misapprehension that they could choose a different reference map [for this year] – we explained to them that they couldn't.
Regulations regarding the number of 'operational staff' and disagreements as to whether a physiotherapist should be considered 'operational'.
There's a new rule this year that allows a maximum of 60 operational staff. By 'operational staff' what we mean is those who are involved in the operation of the car. This supersedes an old FOTA rule that allowed for 48 working personnel. The teams wanted this put into the rules in order to have it better regulated. We arrived at the number 60. It sounds like an increase but actually it's an effective reduction because the old agreement had a huge list of exceptions. We still have some exceptions – team president, reserve driver, medical doctor etc – but it's not an exhaustive list.
This was discussed last May at a Sporting Working Group meeting. There was some discussion about physios but opinion was divided and no specific provision was made. We've since had another discussion with the teams and there is still a division of opinion over whether a physio should be included. It became clear that physios do different things in different teams. Some physios only look after the driver, while others operate a pit board or fit tyre blankets.
I felt the best interpretation was a physio should not be counted in the 60 if he is concerned only with those tasks within the accepted job definition of a physio. Some teams disagree but we've made our position clear.
Double DRS ban and passively blown wings
There is no double-DRS any more but teams can have a blown wing. DRS cannot open or close a duct and it cannot change the shape of any ducts in the rear wing – i.e. any ducted areas should be unaffected by the movement of the top wing flap. A team can still have a blown rear wing but it must be a purely passive effect as a function of the speed of the car. We have also stopped air being ducted through the front wing pillars – so there can be no rear-to-front connection.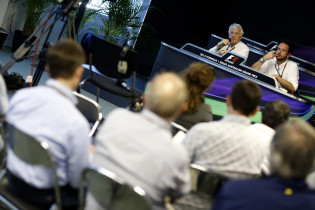 Car identification
It was not always easy on television to differentiate between the orange and yellow on-board cameras fitted on top of the main roll structure. We thought it would be easier to distinguish with one black and one yellow-striped car. We tried it last year with Ferrari at a race and it was a significant improvement. The one without the coloured black is the lower-numbered car.
Rule-making with no Concorde Agreement in effect
In the absence of a Concorde Agreement, we had to resort to the Sporting Code. It is clear about rule changes. We consult the teams via what, in essence, are unofficial technical and sporting working groups and then we take proposals to the World Council. There's very little difference to our previous method of operation. Of course we hope a Concorde Agreement will be ratified shortly and that we can revert to the previous way of doing things.
Points-based penalty system for driver infringements
A points-based system is still being discussed. There is significant support for it but not unanimous support. It's a complex question and we need to get the balance right because banning a driver is a serious issue. We need to make sure a driver genuinely deserves any ban. We will be monitoring offences and running a [hypothetical] system in the background to see how it would all work if put into practice. We need to do that for a while.
Formalising fuel-handling rules
After the Williams fire [Spanish Grand Prix 2012] we held discussions with the teams and came up with a set of procedures we felt they should follow. These were standard practices such as earthing the containers, having a member of personnel with an extinguisher standing by, flame-proof overalls, operating the pump with a dead-man switch etc. We have now put those procedures into the regulations.
Head-protection research
This is going ahead, very much so in fact. It's a long-term project. The aim is to deflect a wheel away from the driver's head but it is highly complex to develop something strong enough to do that while not obstructing the driver's field of vision. We have consulted with experts on this and it now seems that we can achieve what we want and still give the driver sufficient forward vision. You may have seen video footage of canopies and forward roll-hoops being tested.
Several designs have been tried on simulators with variable results according to which simulator we used. We believe some types of simulator may not be giving us representative feedback so we are now looking at alternative ways of assessing the designs. The FIA Institute is helping us with this project and they are in consultation with two leading F1 teams to iron out some of the issues. I am confident we will come up with a workable solution – but it is not a short-term task.
Technical progress with the regulation of 2014 engines
We're having lots of meetings within the unofficial powertrain working group, which is composed of the engine suppliers. We have lots of meetings with those suppliers and the ideas that emerge go before the Technical Working Group.
Interchangeable components on the 2014 power unit
This is still the subject of some discussion. The power unit is made up of various elements – engine, turbocharger, MGU etc. Each driver will be allocated five engines, five turbochargers and so on. They can mix and match those elements throughout the season. The driver will only start incurring penalties when they use a sixth turbo-charger, or a sixth engine. There will be small grid penalties for using a sixth element and larger one for using an entire sixth power unit. I must emphasise that this is not yet finalised.
2014 fuel limit
There is an agreement. In 2014 the cars will be limited to 100kg of fuel.
Winter testing days for 2014 cars
According to the teams, they do not want more than the current 12 days of testing. We have discussed this with them a couple of times and the majority are not keen to do any more.
Any areas of potential controversy this year
At the moment I don't think there are any. We attended the two Barcelona tests in order to ensure that when we got here [Australia], neither we, nor the teams, got any nasty surprises. We had discussions with the teams about a number of things in Barcelona. The purpose of that was to make sure we didn't have those discussions here. That seems to have worked well.