F1 to power ahead in 2014, says Whiting
Formula One Race Director predicts new engine regulations will make for 'amazing'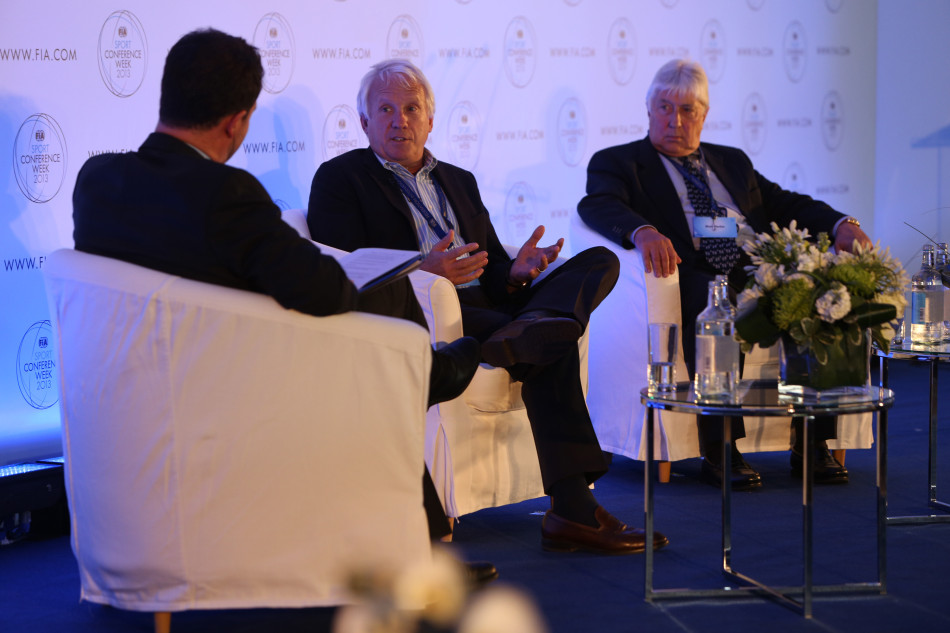 Formula One Race Director Charlie Whiting yesterday predicted that Formula One is set to enter a new era of excitement when the sport introduces a new engine formula in 2014.
Speaking alongside Deputy Race Director Herbie Blash during a Q&A on the opening day of Sport Conference Week, Whiting outlined the changes F1 is facing when it moves to 1.6 litre, V6 turbocharged, hybrid powerplants next year.
"We have new powertrain coming in 2014, with all sorts of energy recovery devices, which will I think bring the power up to a little over what we have at the moment," he said.
"The cornerstone of this new power unit is that cars will only be able to use 100kg of fuel for a race," he added. "There is also a fuel flow limit that will be checked and verified by the FIA fuel flow meter which will be fitted in all cars' fuel tanks. Currently the fuel used is about 140 or 150kg and that will come down to the 100kg mark. That is a significant difference.
"Efficiency is the key thing," he concluded. "You won't see cars run out of fuel – there's no limit to the amount of fuel a team can put in a car but there is a limit to how much they can use in a race. It is a significant change to the efficiency of the car."
Questioned by Surinder Thatthi of the Kenya Motor Sports Federation as to the safety of the new turbocharged units and the likelihood of fire, Whiting responded that the technology has moved on greatly since F1's last turbo era in the 1980s.
"You will not see any more fires than we see now," he said. "Things are much safer than they ever were in the past. The technology has come on in leaps and bounds and it is the most efficient way of developing the required power and that, alongside the energy recovery, means we will see some amazing machines out there."
In a wide-ranging discussion Whiting and Blash explained how the FIA operates at Formula One events, detailing the Federation's team works in race control across a grand prix weekend and how it works with circuits to improve safety and event management.
Blash focused on the work conducted by the Volunteers and Officials Commission in improving safety at races.
"We learn from experience on a race-to-race basis," he said, "and one of the most important developments we've seen is through the Volunteers and Officials Commission. That is beginning to have an impact on the future of motor sport."
Referring to an earlier statement by Graham Stoker in which the Deputy President of Sport lauded the 2,000 officials who will assist at this weekend's British Grand Prix, Blash added: "It is a huge number and to recruit and maintain that level of involvement is very difficult but we are starting to see that happening."
Whiting went on to commend the commitment of marshals around the world and in particular praised the volunteers at this year's Australian Grand Prix, where heavy rain caused long delays.
The comment drew a positive response from Andrew Papadopoulos, President of the Confederation of Australian Motor Sport (CAMS) who informed the FIA Race Director that he had been made aware of the volunteers' gratitude after they been contacted personally by Whiting to thank them for their efforts in Melbourne.
Asked to nominate their favourite F1 race venues, Whiting plumped for Silverstone, his "home race and a real race circuit", while Blash opted for the Japanese Grand Prix, saluting Japanese fans' deep knowledge of the sport and passionate support.
Finally, asked to express what Formula One means to each of them, Whiting responded that it had become a consuming part of life, while Blash was more succinct, simply saying: "it is my life."