F1 - Making History with Jean Todt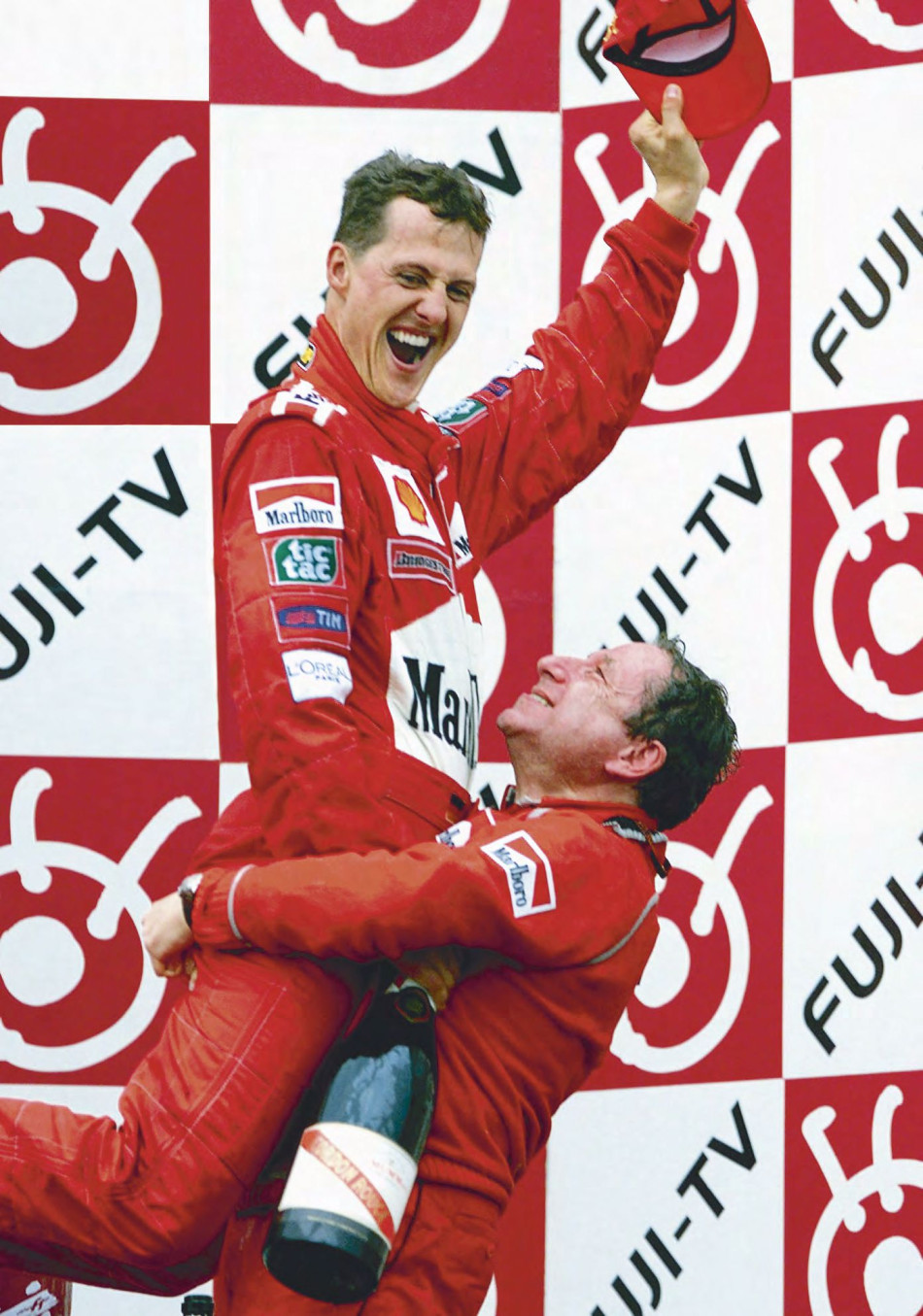 JEAN TODT
FIA PRESIDENT
JAPANESE GRAND PRIX, 2000
In China, the FIA Formula One World Championship reaches an amazing landmark, its 1000th grand prix. To get there has involved hundreds of drivers, thousands of men and women working in the teams, all of the marshals and officials who give so freely of their time, as well as all the big names from the motor industry, because this sport has always been and will continue to be the pinnacle of motor sport. As President of the FIA, I offer all of these people my thanks for the show they have put on for the hundreds of millions of fans who follow this fantastic sport.
I am often asked which was my favourite grand prix and my answer is always the same: Japan, 2000. On that day, the 8th of October, at Suzuka, Michael Schumacher took his third world title, and his first with Ferrari, the team I had by then been in charge of for seven years. As Michael and I walked up the steps that led to the podium, I said to him that from this moment on, our racing lives would never be the same. That indeed turned out to be the case and, thankfully, there were many more great races that would be well worth remembering, but Suzuka 2000 is still my first choice.
Looking to the future, I believe Formula One will continue to be  one of the best and most enjoyable sporting spectacles. The love of speed and the desire to push to the limit in every way – in human terms and technologically – is part of our DNA, which has always expressed itself through competition, first of all as human beings and then, with the help of vehicles that were beginning to be used as means of transport.
This competition made a significant contribution towards driving technical innovation through a continuous transfer of ideas and technical solutions from the race track to the cars we use every day.
The people who will watch the 2000th grand prix will look back with the same sense of pride and the same hopes for the future of this sport that we feel today.