Eight manufacturers set to take Formula E to next level
The Fédération Internationale de l'Automobile today revealed the identity of the eight manufacturers who will take the FIA Formula E championship forward in its second season through the development of bespoke powertrains.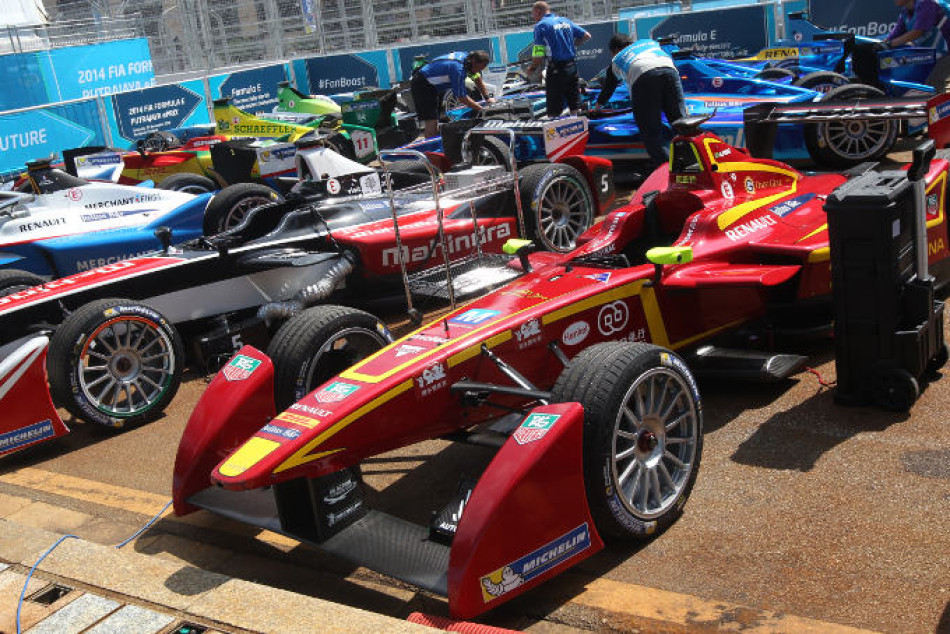 In the inaugural 2014/'15 season of the revolutionary electric racing series teams raced identical machinery provided by French company Spark Racing Technologies and utilising a powertrain built by McLaren Electronic Systems. As part of Formula E's vision for the future evolution of the series and in order to progress the new technologies at its core, the 2015/'16 championship season will see the regulations regarding powertrain development opened up, allowing manufacturers to pursue in-house innovation.
As such, following a tendering process and the in-depth study of the dossiers received, the FIA has selected eight manufacturers who will take on this exciting engineering challenge.
The eight manufacturers are:
ABT Sportsline
Andretti
Mahindra
Motomatica
NEXTEV TCR
Renault Sport
Venturi Automobiles
Virgin Racing Engineering
The homologation process for single-seaters for the 2015/'16 Formula E season has already commenced.
FIA President Jean Todt said: "The launch of the FIA Formula E Championship has been a great success. This innovative and spectacular discipline is in the process of gaining its sporting and technical credibility and the arrival of manufacturers for its second season is the next stage in Formula E's development.
"The gradual opening up of the regulations will promote innovation, while at the same time keeping costs under control. The solutions chosen by the manufacturers will hopefully lead to rapid development of the future-focused technologies at the heart of Formula E," he added. "In terms of the manufacturers chosen, we are satisfied with the quality of the applications received and the number of manufacturers becoming involved reflects the huge interest generated by Formula E."
In order to limit costs and promote investment and innovation in energy management, the manufacturers' scope is initially limited to the powertrain – specifically the e-motor, the inverter, the gearbox and the cooling system. All other parts of the cars used will be the same, the aim of the FIA being to prevent costly aerodynamic developments in particular. The next stage of regulatory freedom will see manufacturers extend their efforts to the batteries, with the objective being the use a single car per driver during races from the fifth season of the championship onwards.