EHRC - Getting To Know: Anders and Ingrid Johnsen
The 2021 FIA European Historic Rally Championship is due to get underway next month with the Sanremo Rally Storico in Italy, the first of nine rallies planned on this season's calendar.   After an exciting and action packed 2019 season the competitors are looking forward to getting back onto the stages across Europe after the 2020 was cancelled due to the Covid-19 pandemic.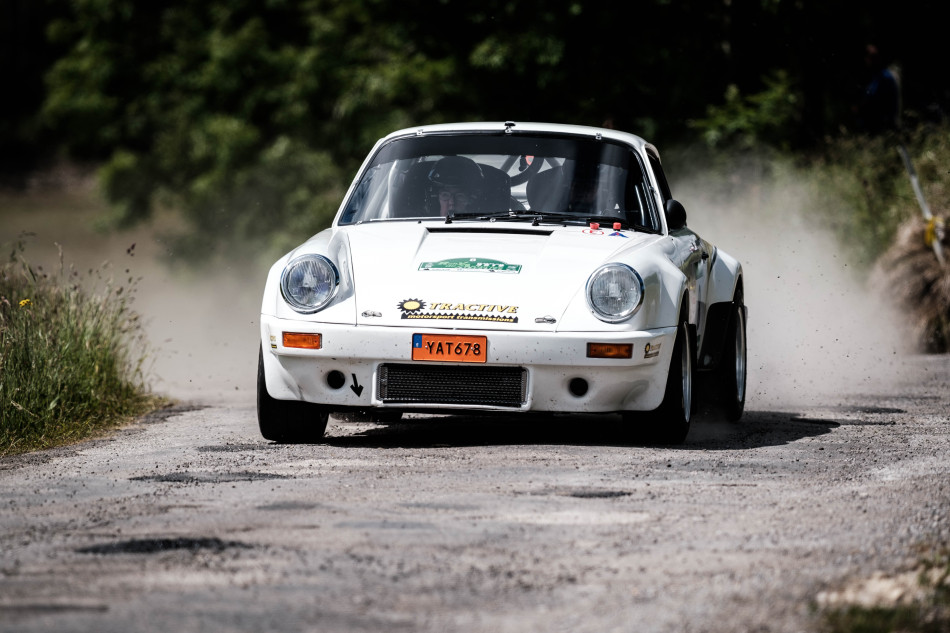 Swedish husband and wife team, Anders and Ingrid Johnsen, had a sometimes difficult 2019 season, suffering the frustration of retiring from the lead of a rally on more than one occasion.  However, when the going got tough, Anders and Ingrid picked themselves up and were back at the front of the class field on the next rally. 
Their determination and speed resulted in them claiming three class wins in Costa Brava, Elba and in Hungary, which resulted in them being crowned Category Two champions in the Porsche 911 Carrera RSR.
Q1: How have you and your family been during the Covid-19 Pandemic and have you been able to compete in any form of motorsport during the past year?
"Thank you for asking! We have lived our lives just as usual, because Sweden, for various reasons, has until recently been almost completely spared from lockdowns and restrictions. However, recently more severe restrictions have been implemented and we expect to undergo the same treatment most of Europe has already experienced."
Q2: What are your plans for the 2021 FIA European Historic Rally Championship?  Do you intend to take part in all rounds?
"We are still hopeful that at least a few EHRC rallies will be run this year, and yes, if there is the opportunity to travel without a certificate of vaccination or "health pass", then we will be on the starting line of these competitions."
Q3: What is your favourite rally on the 2021 EHRC calendar?
"Oh, that's a really difficult question to answer unequivocally. All competitions have their charm and character, and after 2020 there is reason to judge several of them in a different day and from a different perspective than before, when we could take all competitions for granted. 
"We cannot say that one competition is more interesting than another, as every one of them are fantastic in different ways and, in the end, advantages and disadvantages even out, so to speak. 
"The differences are small but if we have to choose a favourite of the asphalt competitions it is Rallye de Asturias Histórico. We very much like the mix of fast and slow sections, with in our opinion a challenging blend of both smooth and bumpy, rough surfaces. And there are no stages run in the dark there, which we are very thankful for at this age, and this is what tips the scale to Rally de Asturias advantage."
Q4: Tell us more about the Porsche 911 Carrera RSR. When did you buy it and what is the history of the car?
"It is Anders's hobby to build rally cars and engines and therefore the Porsche is also a "home-built" car, with help from Tomas Pettersson who also takes care of us during the rallies, and consequently it has no previous competition history. 
"The car was built on a very solid and rust-free body shell we found in Germany. The roll cage was built by a good friend of ours who in his company ME Racing builds world class drag racing chassis. The very reliable engine is built by another friend, Hastech, a Porsche and Ford engine expert here in Sweden. The gearbox is a standard 915 magnesium gearbox that Tractive's expert in the field, Carl Nelson, with a past in Ralli Art UK and M-Sport, has built. The suspension comes from English exe-tc."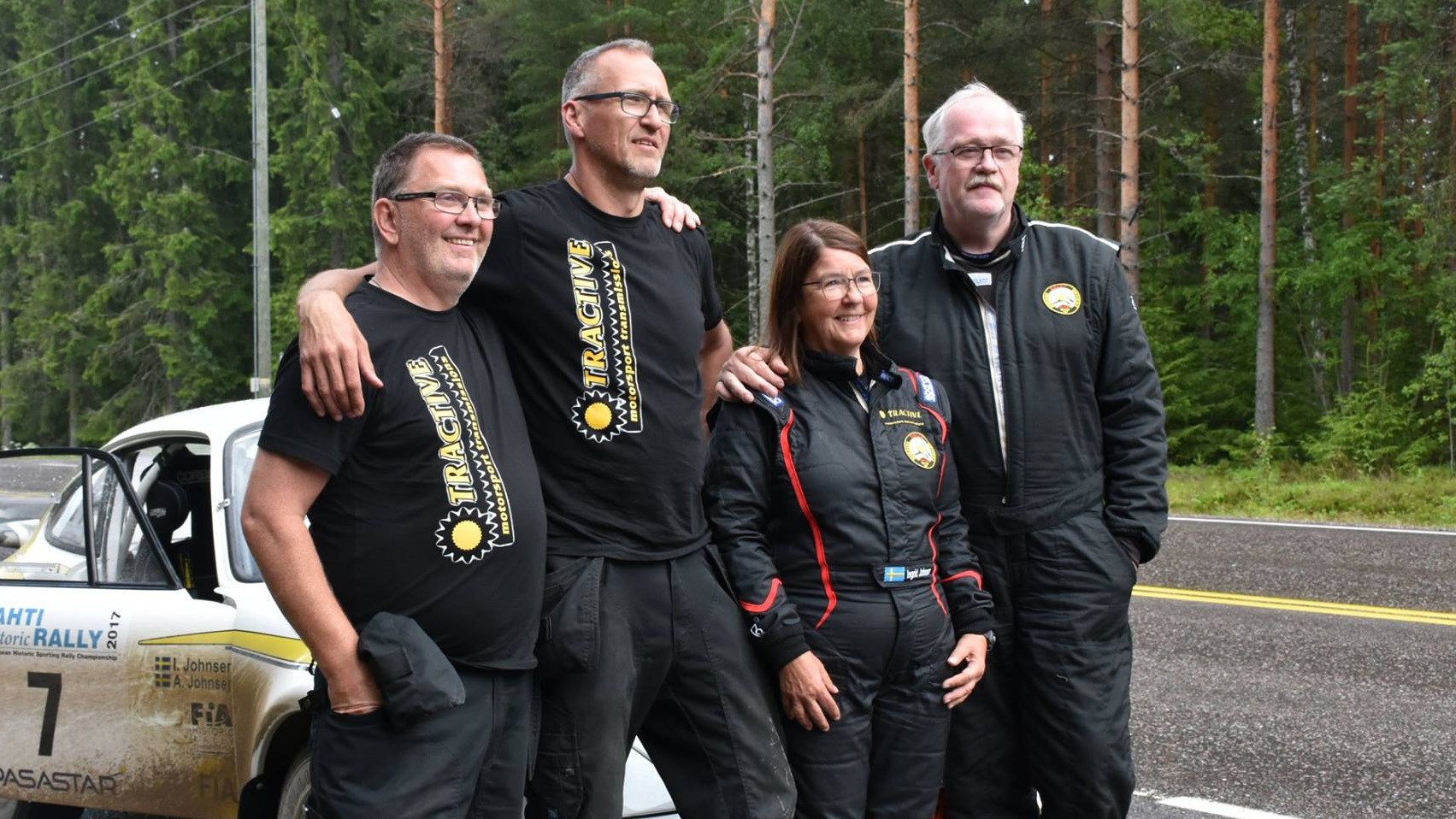 Q5: You also have a Ford Sierra 4x4. What are your plans for that car and what is its history?
"This car also has no previous competition history, as it is another "home-built" car. The body shell has been prepared by KBT Safety here in Sweden, who are specialists in roll cages and since the time the Sierras were popular, have a very thorough knowledge of them. The owner of KBT competed in a Sierra 4x4 during the 90's and has been very helpful, in particular to find the parts made of Unobtanium."
"The engine is a "home build" as well, mildly tuned for reliability and not maximum performance. Anders is passionate about Fords and it feels good to soon be back in one. The car is as good as ready for a first test and we aim to do a few EHRC rallies in it during the second half of this year."
Q6: Hopefully we will be able to start the season in Sanremo next month.  What are your thoughts on the Sanremo being back on the calendar?
"It's a great and iconic rally in a very pleasant atmosphere with really challenging stages that are immensely fun to drive. The enthusiasm of the organisers is very visible and it's fun to be there." 
"We have always had a great deal of respect for this competition, and Ingrid has never allowed her driver to go much faster than Regularity in Sanremo. Some of the stages exhibit some deeper than usual drops and that in combination with us having very limited experience from driving on wet asphalt in the dark, made it maybe a too interesting challenge."
"Talking about driving in the dark, it is well known that the retina of an 60+ year-old receives far less light than the retina of a younger eye, and we struggle to be competitive with the younger crews in the dark, so we will try to opt-out of those competitions where some stages are run in the dark. Many historic cars have been developed to take advantage of the much better tyres of today, and to be quicker than they were back in the day, but we are still stuck with these Halogen bulbs which in combination with old eyes is a very bad idea. Very few of the drivers back in the day were 60-plussers. If one thing could be done to dramatically improve safety in historic rallies, it would be to allow at least Xenon bulbs, in period correct housings."