Drivers and kids good as gold
Jean Todt joined the stars of the FIA World Touring Car Championship who came out in force in Monza to support FIA Action for Road Safety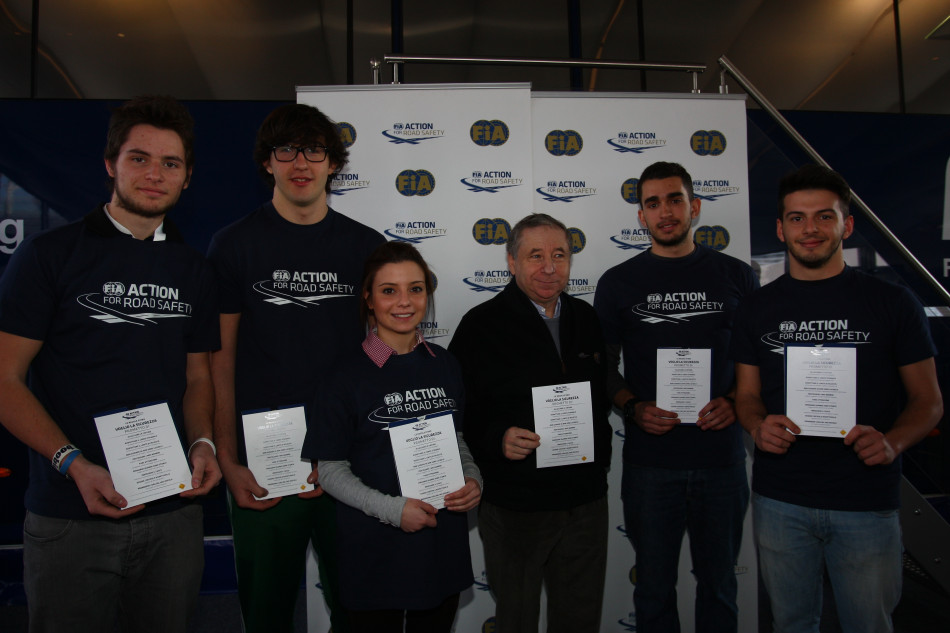 On Friday,in Monza, Italy, three-time champion and Chevrolet WTCC driver Yvan Muller was joined by 2009 title-winner Gabriele Tarquini of the Lukoil Racing Team for a series of behind-the-wheel demonstrations in which they revealed that while they are famed for taking cars to their limit on the track, driving on public roads demands a different skill set.
The pair, who will join Michael Schumacher and Sebastien Loeb in sporting the AFRS logo on their helmets, gave the teens pointers on correct driving position and good road behavior before showing them how handling characteristics such as oversteer and understeer can affect a driver's ability to control a vehicle.
Then it was time for a demonstration of emergency braking techniques, with an additional explanation of how systems such as ABS provide invaluable assistance in the event of an incident.
Tarquini and Muller were later joined by Tom Chilton of the AON team and Mehdi Bennani of Proteam, to deliver multi-lingual video messages to young drivers about road safety, and in particular in support of FIA Action for Road Safety.
Speaking in English, Arabic, Italian and French, the drivers pointed out that 1.3 mllion people are killed each year on the world's roads – a number equivalent to the population of Milan. They also added that fatalities on the roads are the main cause of death among young people aged 15-29 and that 90 per cent of those youngsters come from developing countries.
On Saturday President Todt met some of the teenagers who took part in the previous day's demonstration and then met with the WTCC drivers, taking the time for a photo opportunity highlighting the FIA's commitment to road safety.
Finally the drivers urged young people to observe the FIA's Golden Rules for safe driving in order to become safer and better road users in the future.