CONFERENCE Q&A - JUAN PABLO MONTOYA
One of day one's major stars, the two-time Indy 500 winner talks about safety, the state of Formula One and the lureof the 24 Hours of Le Mans.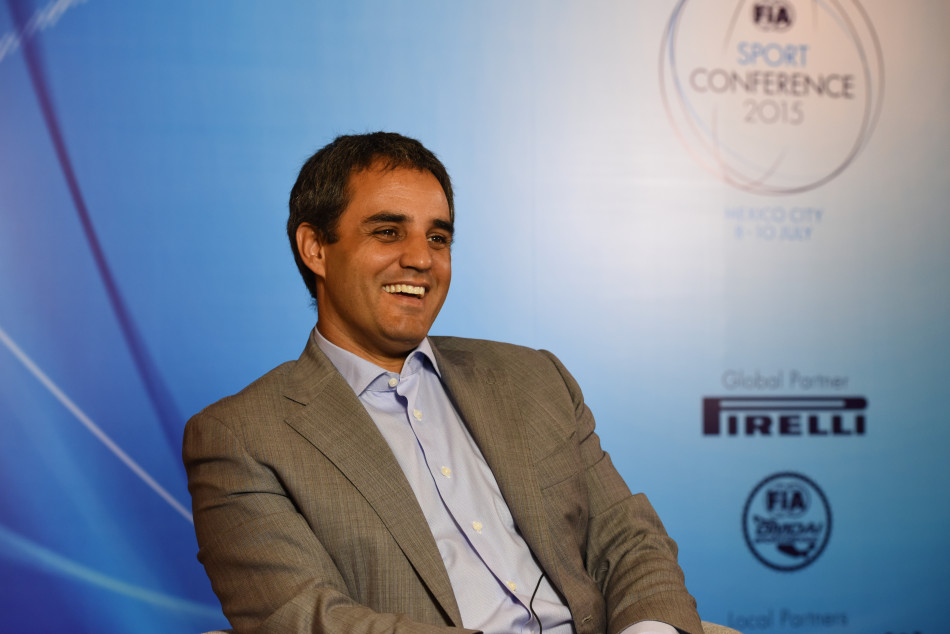 Q You won the Indy 500 this year for the second time in your career, how much has the sport changed in the 15 years since you won it first time round?
A It has changed a lot in terms of the safety aspect of the cars. It's kind of funny when you think about it but when the HANS device came out, I was really against it – it just felt so uncomfortable. I remember even in Formula One when it was made mandatory, they had a problem with mine and said 'we'll just do an installation lap without it, take it easy' and I did, but I felt so insecure driving without the HANS, like something was missing. Those kinds of things are important but I think the biggest difference is probably that the horsepower has come down over the years but at the same time the grip level has got better and the brakes have got better. That's changed a lot.
Q You've had so much success in so many different disciplines and you've always been able to go straight into a new category and win straight away. How did you get the confidence in the cars to be able to do that?
A I think I adapt pretty easily. Also, I think I just want them badly enough that it just makes it happen. I just want it more than anyone else.
Q Are you proud of the fact that you have won in so many different disciplines?
A I think it's cool that I've been able to win at everything I've driven but that's kind of my job isn't it? It's in the job description – you're meant to win. You don't get hired by a team go and run in P15 every week. You always try your best, you always drive as hard as you can and you always put the effort in.
Q You are one of a handful of drivers to have won two of the three 'classic' events – the Indy 500, the Monaco Grand Prix and the Le Mans 24 Hours. Only one man has won all three, Graham Hill, so how big a piece of unfinished business is Le Mans?
A Five years ago I couldn't care. Today? Maybe if I had a shot to be in the right car I would think about it. But I'm so happy at Indycar right now. I love running for Roger [Penske] and I'll tell you the truth: I've been lucky enough to say that I've driven for the best teams in the world. You talk about America and you talk about Team Penske and Ganassi, [in Formula One] you talk about McLaren, Williams. You look at the history of them and to be able to say that you've raced with all of them and won with all of them – that's pretty damn cool.
Q What are your thoughts on today's Formula One?
A The cars need to be a little bit quicker. But I think we need to start from the beginning: it's amazing technology. The problem is I don't think the fans understand what goes into that technology and a lot of it gets lost in translation. The idea of the smaller engine is good. I think they are also correctly limiting how the young drivers get into the series. The reason you have all these ladders and series is to build you as a driver so that when you get a chance you're prepared for it. Now people are jumping in really young, when they've done a year of racing. They don't find Formula One cars that hard to drive. When we did it a Formula One car was 10 to 12 seconds quicker than a GP2 car so that jump was massive.
Q There is currently a lot of discussion about how to change F1 cars from 2017 on, if you had to pick two or three things that you would love to see F1 pursuing for 2017 what would they be?
A A lot more grip, but grip in a way that you can follow people. I think the biggest struggle in Formula One always is that the cars are so efficient that it's very hard to follow people. The racing is not close enough.