This page contains archived information and may not display perfectly
The cat is back
Jaguar's James Barclay on why, after 12 years away from top-level motor sport, the brand has chosen to return – in Formula E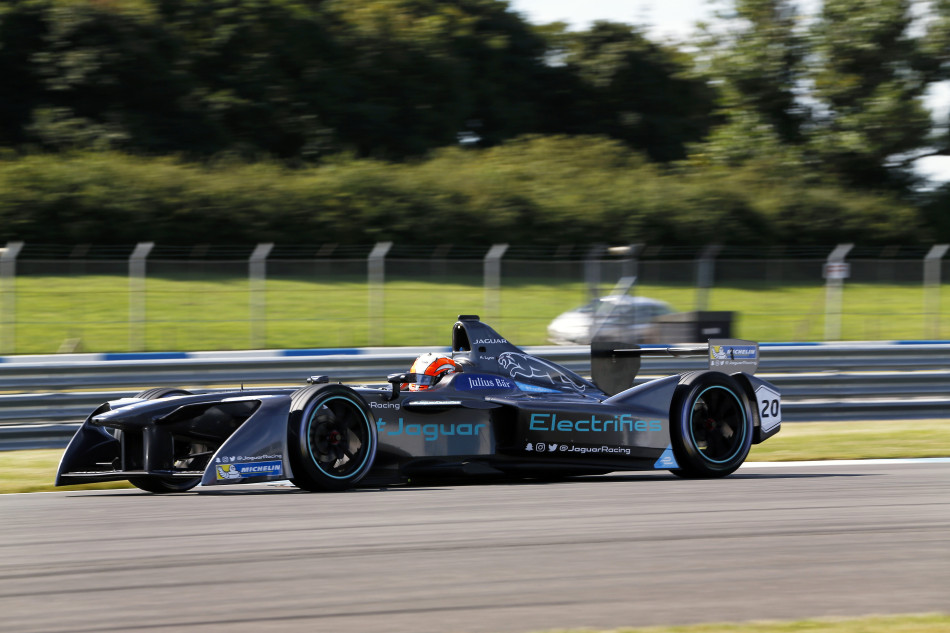 Q After a 12-year absence, Jaguar is making its return to top-flight motor sport with FIA Formula E. Why now and why with electric racing?
A As a performance brand, racing is part of our DNA, but we were not going to go racing for the sake of it. We always said we would return to motor sport but it had to be at the right time, with the right formula and for the right reasons. Formula E carries strategic benefits when it comes to our technology, and Formula E is a fast-growing series that captured our imagination and is aligned to our future plans.
Jaguar has always gone racing to prove new technology. We were the first to use disc brakes at Le Mans with the C-Type, proving it in competition so that we could transfer it to our road cars. We aim to use the same approach in Formula E. Electrification is a large part of our future as a business, and in order to support that strategy we wanted a racing category that would allow us to test and prove our technologies in a competitive performance environment.
Q In taking that decision, was the format of Formula E important – bringing motor sport to the people rather than the other way round?
A With races in major cities and a young, urban audience, Formula E will help us reach the next generation of Jaguar drivers as the sustainability benefits of electric racing are really something we can see benefiting our future vehicle range and ultimately our customers. The accessibility of city centre racing is a huge appeal to us and we believe Formula E is unique in this sense and will bring racing to a new audience.
Q When you made the announcement that Jaguar would enter Formula E, you also revealed that electrification is to be a major part of Jaguar future road car direction. How can the championship help in that regard?
A Where motor sport can play a role in this is that it o ers a competitive environment where lessons can be learned and where the speed of development and progress is increased. These lessons can then be applied to road car programmes.
For us, the key thing about electrification is proving to people that it can be about performance as well as range. What you'll see in Formula E in the future is that it will provide proof and showcase that electrification is not just about sustainability, which is crucial, but it is also about exciting performance and range. It will also address the questions that surround electrification. Overall the championship will help drive the awareness and understanding of electrification technology.
Q You mention rapid development in motor sport – what can technology transferred from track to road accomplish in the coming years?
A Our engineers believe that we will see more development in the automotive industry across the next five years than we have seen in the past two decades.
The key themes are going to be around electrification, connectivity and lightweight materials as it will be just as much about sustainability and environmental benefits as well. I think with electrification, be it hybrid or battery electric vehicles, we will see some huge changes in the next couple of years. We are on the cusp of a very exciting moment, and Formula E has come along at a great time for Jaguar.
Being a manufacturer with our own team in Formula E will allow us to test our latest electrification technologies in a performance environment.
Q What are the hopes for your first season? Do you have to temper your expectations?
A It is a very competitive championship and the other teams have a two-year head start on us. We are under no illusion that the challenge from the other teams will be strong, but we look forward to taking it on.
This article comes from FIA Magazine Auto #16. You can read the full magazine here.