Capturing the passion
The final Plenary Session gathered together the discussions of the week and pointed it into the future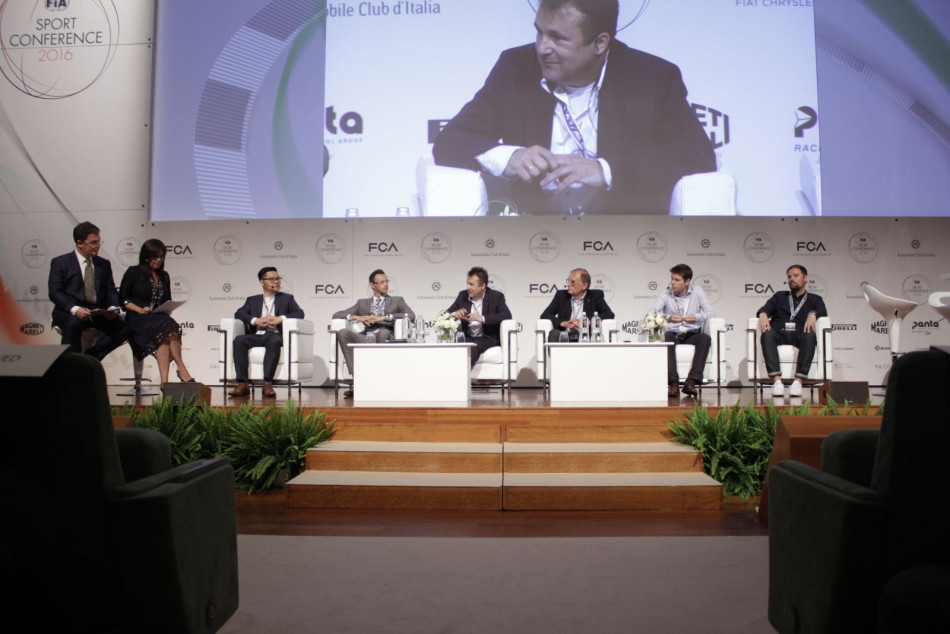 In a lively and hugely informative final session of the FIA Sport Conference 2016, a panel of experts from a variety of digital platforms and new motor sport disciplines looked at ways in which ASNs can capture this moment and use it to further the sport.
The session began by looking at one of the latest forms of competition to develop into a thriving motor sport community – drifting. Jim Liaw, President and Co-Founder of Formula Drift Holdings, explained how, from humble beginnings, this visually engaging discipline used new media to establish a massive fan base around the world.
"Every time there is a new technology, we've been there to experiment and to learn from our audience," he said. "It's a cost effective, but exponential way to reach people, and it's been very successful in reaching fans – we can reach any viewer anywhere in the world who has an internet connection."
This was a point echoed by Head of UK Sport at YouTube, Tomos Grace, who addressed the ways that ASNs can capitalise on these new ways of reaching people. "The key thing is the exclusive content you have access to," he asserted. "There is a lot being done well, but there is a huge opportunity for the sport to integrate technology even better.
"There is an inherent advantage in motor sport – to integrate things like virtual reality and gaming is much easier than in other sports.
What maybe holds you back is the fact that other sports are more willing to take risks. In a digital environment it's a question of trial and error – you have to make the content, try it, fail quickly, and try something else until you get it right."
Racing has long had strong links to the world of gaming, and the panel then moved to address this hugely signi cant area that engages with both existing and potential motor sport fans of the next generation.
The line between virtual racing and the real world is a concept that ASNs and the FIA are working to understand and capitalise on, and Kees van de Grint, Vice President of CIK-FIA, spoke on this issue: "I think that kids know there is no substitute for the real thing. All these young people who are into new technology all still dream about the real thing, so it's a good thing there are more ways than ever to ignite their passion."
The session closed with two insightful interviews. The rst featured James Barclay, Jaguar Formula E Team Director, who explained why FIA Formula E came at the perfect moment socially and commercially for the brand. The second involved Lucas di Grassi – a driver who looks forward and embraces new technologies racing both in FIA Formula E and the FIA World Endurance Championship. You can read an interview with di Grassi later in this newsletter.