Button: bigger kerbs a good thing
McLaren's Jenson Button has applauded the decision to bring in bigger kerbs at Yas Marina.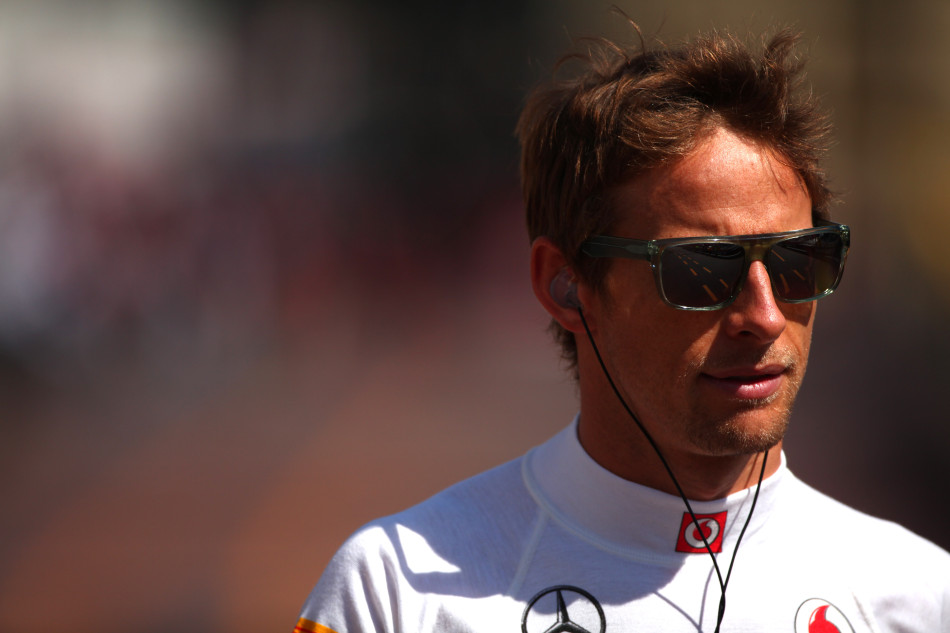 Jenson Button said that the new, larger kerbs at Yas Marina will be instrumental in improving the Abu Dhabi Grand Prix.
The high style of kerbs previously seen in the Turn 8-9 chicane have been installed elsewhere on the circuit and now feature on the apexes of Turns Five, Six, 12, 13, 14, 18 and 19. The intention is to oblige drivers, always keen to take the fastest line, to keep their cars between the white lines. It's a move that Button, the only man on the podium at all three grands prix here, applauds.
"We were using probably more of the circuit than we should."
Jenson Button
"It's a difficult circuit to overtake on but it's fun to drive and it's good that they've put bigger kerbs in, I think," said the 2009 World Champion, speaking in the FIA Thursday press conference. "Last year, if you saw the footage, we were using probably more of the circuit than we should be because there isn't a limit in terms of a big kerb to stop you from going over the white lines. Now there are bigger kerbs, I think it's a good thing: it keeps us all on the circuit, keeps us in the right place. Now we have to see what the kerb-ride is like because obviously it's different to what it was last year."
Asked whether he believed Yas Marina would suit McLaren, Button said he really wasn't sure.
"I really don't know! I think as you've seen in the last few races, the Red Bull, the Ferrari and our car have been relatively strong. Maybe Ferrari and us not quite as strong as the Red Bulls but this is a very different type of circuit to India. It's not front [grip] limited like India was, I think the rear is going to be the limitation. So, we will see. It is going to be very competitive, I think. And that's just those three teams: I think you'll also have a couple of other teams that we've seen be strong on occasions that we'll see at the front fighting as well."