Buddh track better than 2011, says Karthikeyan
HRT's Narain Karthikeyan believes the Buddh International Circuit will offer more grip in 2012.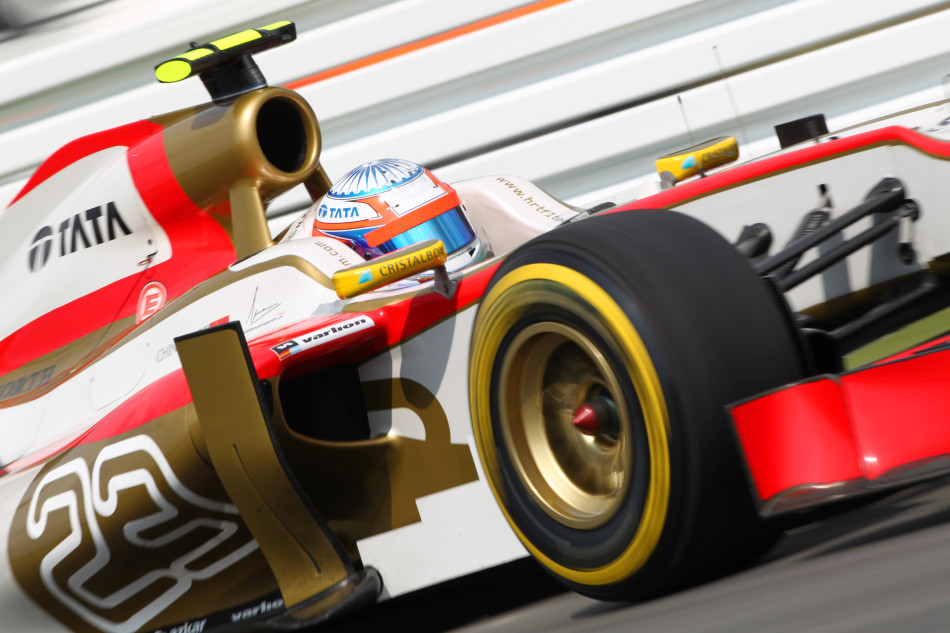 HRT's Narain Karthikeyan claims the Indian Grand Prix circuit has matured in the year since it was completed. Karthikeyan is one of very few drivers with experience of Buddh this year, and argues the circuit has improved with age. "I think the track is already in a lot better condition than last year," said the Indian driver in Thursday's FIA press conference. "It was very dusty, and because of the landscaping that they have done, the dust has settled. There's no more construction around the circuit so we already have a higher level of grip and the circuit looks quite nice. As you know, I drove the MR Formula 2000 car a month ago; it was already very good. Temperatures won't matter, they are going to drop a few degrees from today [30°C], I think, but it's OK. The tyres are fine; compared to last year we have the same allocations but [the compounds are] a little bit softer so it should be fine here.
"Because of the landscaping they have done, the dust has
now settled."
Narain Karthikeyan
The Indian driver also revealed HRT have an upgrade for this race. While suggesting it might be worth several tenths, Karthikeyan voiced the hope that a bumper crowd would be in attendance to see a more competitive performance from the Spanish team. 
"We're coming off a hugely successful race last year, so expectations are high and I hope on Sunday we see a big crowd, a strong one. In India there is a lot of passion for Formula One and comparative to our neighbouring countries, like China, the understanding of Formula One is a lot better. It's going to be a good grand prix, I hope. And for us, we have a small update, which is a rarity for our team. Hopefully it'll work and we'll have a few more tenths. I know we need seconds but it is what it is and I'm not complaining, I'm happy to be driving here and will give it my best."