Botswana plays host to the FIA Confederation of African ASNs
Representatives from African ASNs gathered in Botswana last week to examine the continent's expanding role in the world of motorsport.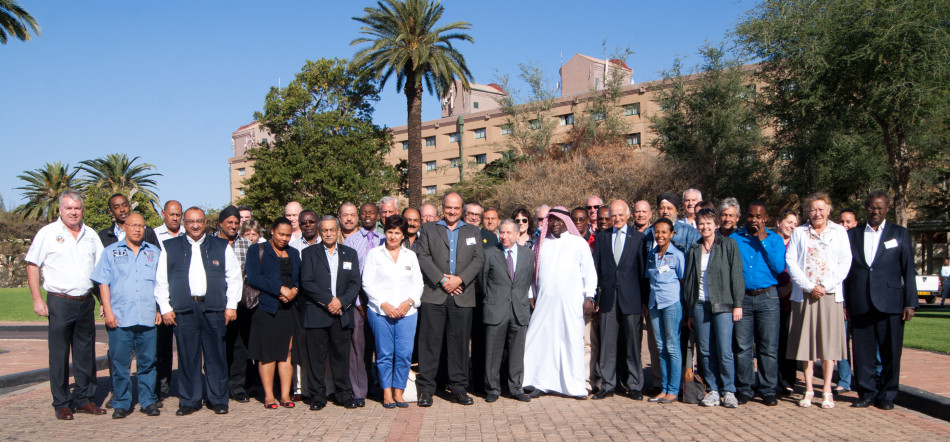 The FIA Confederation of African Countries in Motorsport gathered in Gaborone, Botswana, last week, for a two-day conference aimed at building on the continent's growing role in global motorsport.
In attendance were representatives from ASNs from Madagascar, Ivory Coast, Burundi, Kenya, Uganda, Zambia, Tanzania, Zimbabwe, Mauritius, Botswana, Mozambique, Rwanda and South Africa, highlighting the growing interest in motorsport and motoring across the continent.
Further emphasising Africa's growing interest in all things automotive was the presence of four new member clubs, all of whom had joined the Federation since the 2012 CACMS conference: The Automobile Club du Gabon, The Automobile Club du Bénin, The Fédération Ivoirienne de Sport Automobile, and Botswana Motor Sport.
Away from the workshops, a hot topic of discussion was the FIA's ongoing road safety efforts, not least the Action for Road Safety campaign. While the African continent has some of the world's lowest levels of vehicle ownership, it is blighted with some of the most shocking road fatality statistics. Saving lives is paramount, and the role of education in improving road safety standards was highlighted by FIA President Jean Todt in his opening speech.
The bulk of the conference was given over to African motorsport in all its forms, from encouraging regional karting championships as a means to fostering driving talent to the minutiae of organising a rally. The aim of the gathering was to celebrate Africa's ever-increasing role in the world of motorsport, while also examining how to further develop motorsport across the continent.
A key aspect of motorsport at every level is safety – that of participants, spectators, and volunteer officials. The FIA has long worked to ensure that volunteers are trained to a high standard. FIA Institute President Gérard Saillant and Jean Todt presented the Achievement of Excellence award to Motorsport South Africa CEO Adrian Scholtz at the FIA Institute's African workshop in Botswana. It marks the first time that an African ASN has been accredited as a Regional Training Provider. The MSA will have the opportunity to share its training expertise within the region.
Over the past five years, €1.6 million have made their way from the FIA's Motorsport Development Fund to African ASNs, with 15 of Africa's 21 ASNs benefitting from the grants. Grant applications have been extended into 2014 with a few to further establishing motorsport across the continent.
The two-day conference was an opportunity to examine the current state of motorsport in Africa and how to continue its on-going development on the continent, giving African officials and ASNs greater agency as the sport's influence continues to grow.