Bahrain drives motor sport in the Gulf
Regional cooperation at the heart of Bahrain's goals
As the first Middle Eastern country to host a Formula One Grand Prix, Bahrain has long played a pivotal role in the MENA region's motorsport culture. Ten years on, the BIC is now working with local circuits to make the Middle East a driving force in the world of motorsport.
"We started the pyramid at the top with Formula One, so now we're going back to grassroots motorsport," explained Zayed R. Alzayani, Chairman of the Bahrain International Circuit. "This is why we invested in a karting track, because that's the base from which to discover young talent, to encourage young talent. Our focus has been recently more on trying to do that on the karting side, to find some drivers from a young age and take them through [the motorsport career ladder]."
But creating a motorsport culture is a multi-faceted challenge, Alzayani acknowledged –finding the talent behind the wheel is but one part of the process.
"One of our aims at BIC is to act as a motorsport hub," the circuit chairman said. "To have a motorsport industry you need more than just a driver – you need support teams, you need mechanics, logistics, sponsors, press… We've been working on that.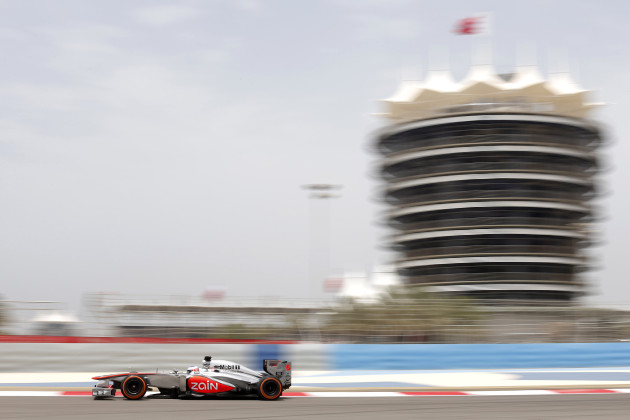 "Simultaneously, we've been working with other tracks in the Gulf to establish regional championships, one of which is the Porsche Cup. The Porsche Cup is based in Bahrain, but they race in the UAE, Qatar, and Saudi Arabia. We also have our drag racing championship, which again races in these different venues. So we've been trying to work with tracks around the region to do more regional events, rather than a national championship in Bahrain, one in Abu Dhabi – which still goes on – but we also have the regional cooperation."
The BIC's aims dovetail neatly with the stated goals of the twenty-two MENA ASNs who met in Doha in February for a two-day conference aimed at deepening the region's role on the world motorsport stage.
"Successful local and regional events, with local drivers competing and winning, coupled with strong media promotion to gain public interest and support, will be the key to growth," Dr. Mohammed Ben Sulayem, FIA vice president and president of the Automobile and Touring Club of the UAE said in February.
"It is important to recognise that MENA, like other developing regions in the world, will play an increasingly important role in the FIA going forward. This is due to the fact that as the traditional base of the FIA, Europe will decline in terms of overall population and increase in its percentage of retired people. In contrast, MENA is projected to have growing young population going forward."