110th Anniversary of the Hrvatski Autoklub (HAK)
An evening to remember for FIA European Mobility Clubs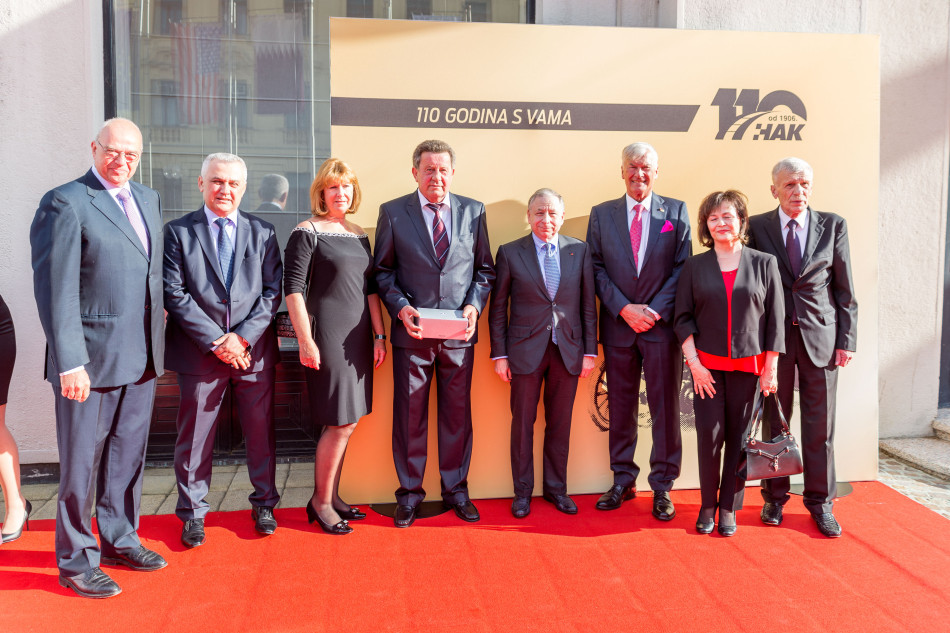 FIA President Jean Todt went to Zagreb on 1 June 2016 at the invitation of HAK President Slavko Tusek in order to celebrate the 110th Anniversary of the FIA Mobility Club in Croatia.
The FIA European mobility family showed up in great numbers to celebrate this important milestone. Alongside Jean Todt and Slavko Tusek, presidents of several clubs from the region, as well as FIA Region I President Thierry Willemarck, came to acknowledge the impressive achievements of HAK over the past 110 years. Vlaho Orepic, Minister of Interior of Croatia was also present at the event as a representative of his government.
President Tusek and HAK teams, far from being overwhelmed by nostalgia, looked to the future of their organisation. They showed their commitment to constantly improve the service they provide to their members, who total close to 200,000 individuals – almost 5 per cent of the Croatian population.
Of course, HAK has a long history in assisting road users in its country, not only locals but also the multitude of tourists who drive the picturesque routes of the Balkan region when summer comes. An FIA member since 1992, HAK started to offer a fully-fledged range of road side assistance products in 1963, when it was granted the authorization to do so by the Croatian State.
Road safety was also acknowledged as a key priority for all attending, including the host. As FIA member clubs, they are all committed to making the Decade of Action for Road Safety goals a reality.
The evening was surely one to remember and the FIA Community is committed to supporting HAK's activities for the next 110 years and beyond.