2018 FIA MOBILITY CONFERENCE
The 2018 FIA Mobility Conference was held in Montevideo, Uruguay from 23 to 27 July.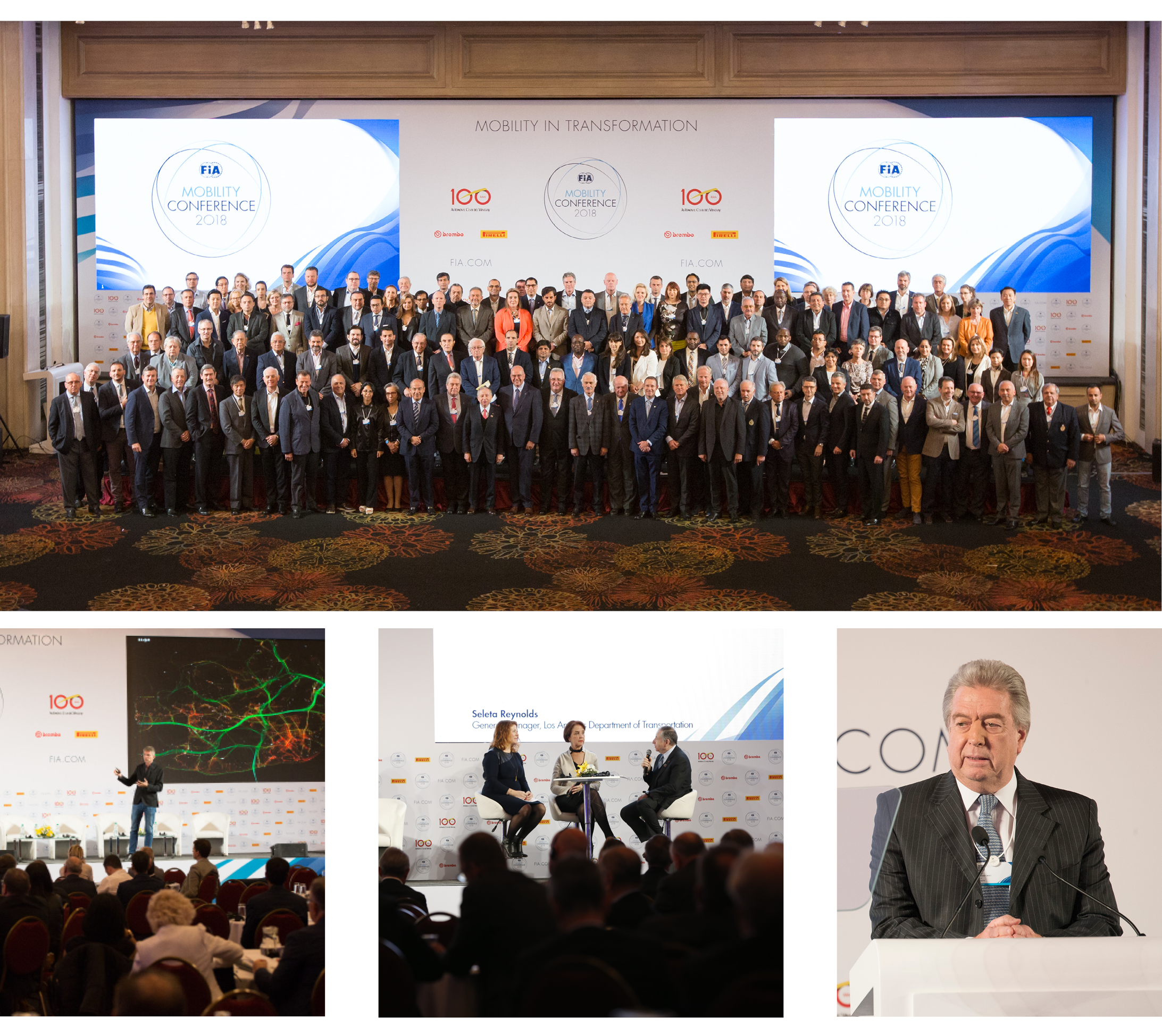 The 26th FIA Mobility Conference focused on the theme 'Mobility in Transformation'.
Hosted by the Automόvil Club del Uruguay (ACU) and FIA Region IV President Jorge Tomasi Crisci, this year's Conference delivered enthusiastic discussion, challenging ideas and concepts, information about FIA programmes and services, and a delightful sampling of Uruguayan culture.
The variety of presenters and panellists offered a cross-section of expert insights into the future of urban mobility and the challenges facing automobile Clubs as technology affects society in an increasingly rapid fashion.
Professors, social engineers and researchers, clean energy experts, advocates, start-up entrepreneurs, travel experts, thought-leaders at the coalface of transportation management and strategy, Club representatives, government and even a former President all spoke with great passion about the challenges facing FIA Clubs in the future.
Key themes from throughout the conference included the transformation of mobility and technology's role in this process, innovation, sustainability, road safety developments, new business models and behaviours, tourism trends and opportunities, and business diversification.
One thing seemed to be agreed among the 160 delegates gathered from 65 countries around the world – that by remaining flexible, working together, creating stronger collaboration between Clubs and establishing new and innovative partnerships with external stakeholders, the shifting mobility and tourism landscape can represent a great opportunity for Clubs and their members.
To see the best pictures of the Conference, please click here
The 2019 FIA Mobility Conference will be held in South Africa.