Lando Norris wins at home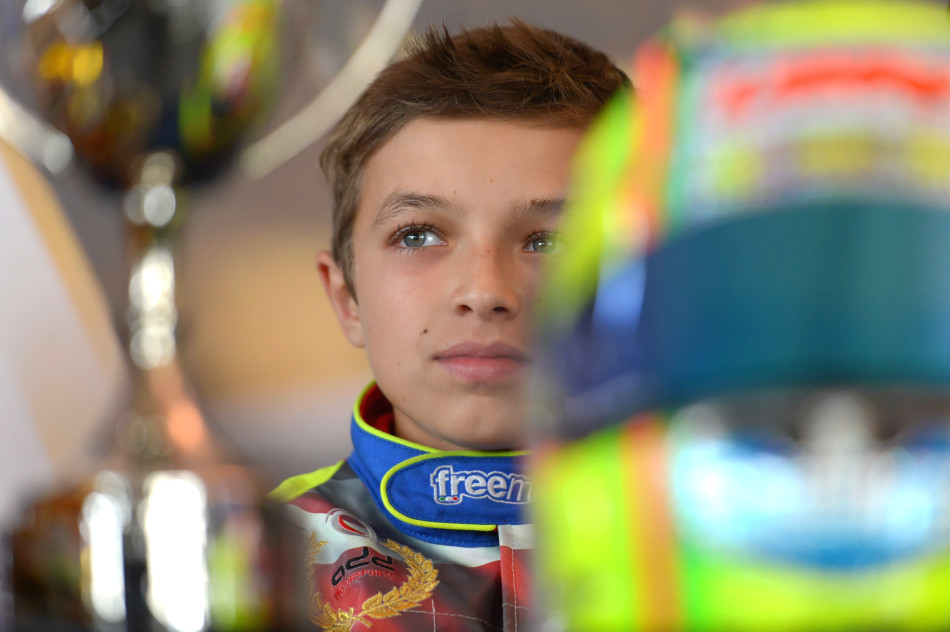 Competing in his first full international season in KF-Junior, the young British driver Lando Norris convinced all observers by adding the International Super Cup victory in Brandon (GBR) in September to the European Championship won at Ortona (ITA) in July. The PF International circuit is a reference for British drivers and the win adds to the satisfaction of victory.
"It was not an easy weekend!" Lando explained afterwards. "It is true that I know the PFI track, but I'm not the only one. It all started well in qualifying, because I posted the second fastest time. But in the heats, it was catastrophic. It's simple, I went off the track at the first corners of the first two heats while starting from the front row. I finished 4th in the last heat, but I found myself only 11th in the intermediate classification.
"Fortunately, the bad luck ended in the finals. I got up to fourth position in the prefinal and I was ranked third after Daniel Ticktum's penalty. I took the lead quickly. Ticktum then caught up with me and we fought well for a few laps. He finally pushed me on lap 17 to take 1st place. We were on the podium in that order, but I got the victory later after the stewards' decision."