Jean-Eric Vergne Campaigns for Road Safety in Canada
Formula One driver visits Montreal college to stress importance of the FIA's 10 Golden Rules for Safer Motoring.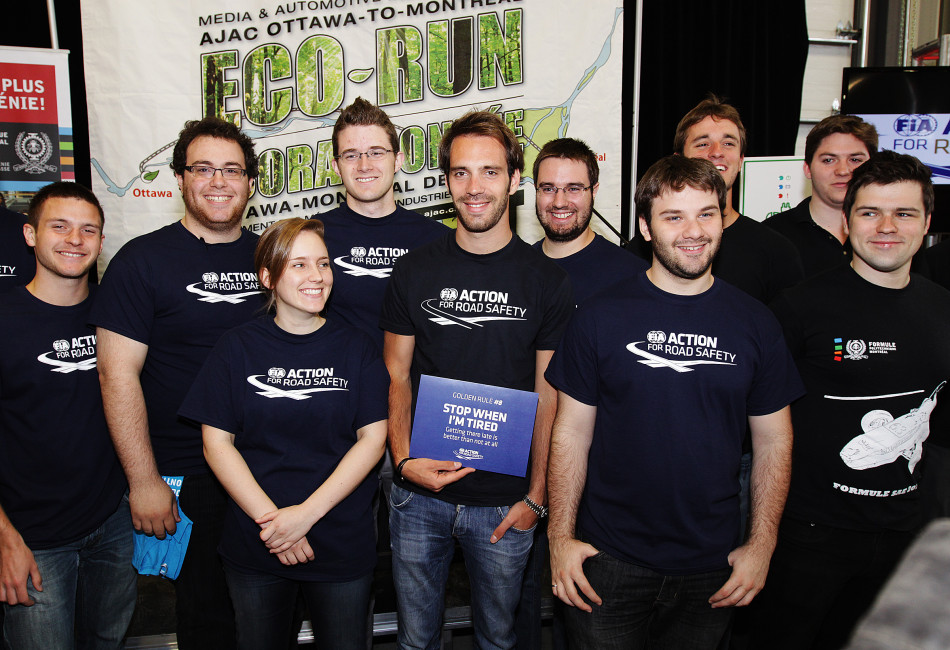 Ahead of this weekend's Canadian Grand Prix, French F1 driver Jean Eric took time out of his preparations at Montreal's Circuit Gilles-Villeneuve to stress the importance of safety off-track as he demonstrated the FIA's 10 Golden Rules for Safer Motoring at the city's École Polytechnique.
In front of an audience of college students and media, Scuderia Toro Rosso racer Vergne took to a driving simulator to demonstrate both good and bad habits when at the wheel, particularly targeting the Golden Rule governing fatigue as a key to proper road use.
"For me, one of the key Golden Rules is to stop when you are tired," said Vergne. "Formula One drivers have to train incredibly hard to be able to maintain concentration for the two-hours of a grand prix, so I'm very aware of the demands placed on the body and mind. One lapse of concentration can cause you a problem.
"It's no different on the streets," he added. "You have to be mentally alert and focused at all times and fatigue can seriously affect a driver's ability to do this. It is crucial that people understand that when they feel their concentration slipping they should pull over and get some rest. Lives can be saved in this way."
The French driver also added his support for rules that call for speed moderation and the use of seat belts.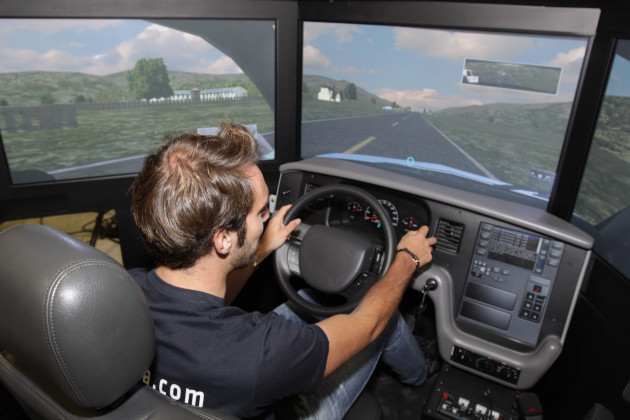 Vergne's visit to the Montreal college continues Formula One's commitment to supporting the FIA's Action for Road Safety campaign in support of the UN Decade of Action for Road Safety, which is seeking to save five million lives on the world's road by 2020.
At the recent Spanish Grand Prix, Formula One's team and drivers came together to support UN Global Road Safety Week's aim of protecting pedestrians via the Long, Short Walk initiative in which people around the world nominated their favourite walking routes. F1 naturally chose the grid on which the world's top race drivers form up each grand prix weekend.
Jean-Eric's road safety message came at the end of the Automobile Journalists' Association of Canada Eco-Run, organised in partnership with the Canadian Automobile Association.
Eco-Run's purpose was to demonstrate to Canadian consumers a broad array of "green" technologies and vehicles currently available to help save money on fuel and also help the environment.