Grosjean tops wet first practice
Romain Grosjean went quickest for Lotus as heavy rain caused a wash-out in first practice for the British Grand Prix.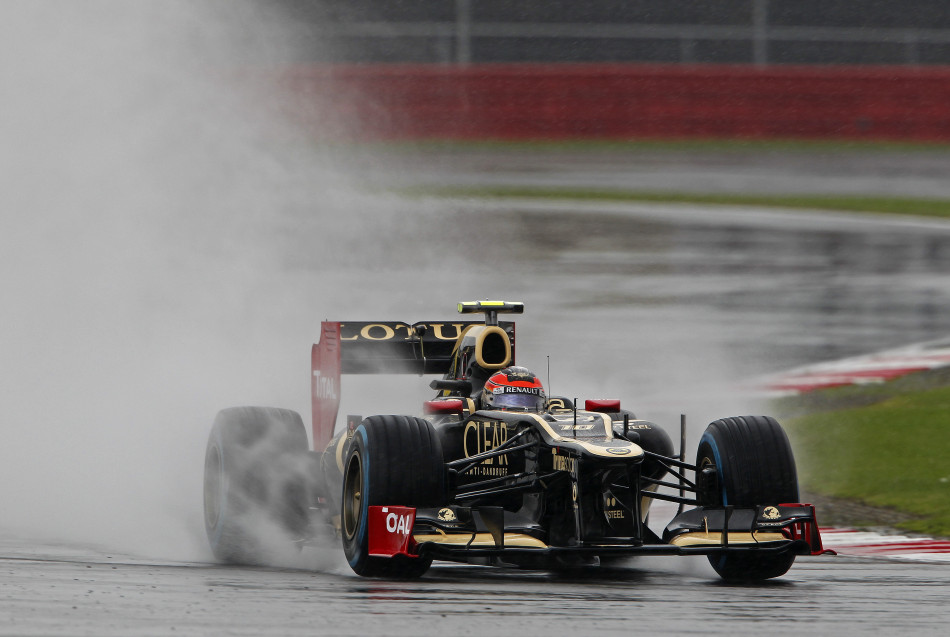 With rain falling across Silverstone at the start of the session, most teams opted to limit their running and by the close of the session Sauber's Kamui Kobayashi proved to be the busiest driver recording 19 laps of the circuit. Jules Bianchi, meanwhile, was permitted a single installation lap by Force India before spending the rest of the session in the garage. 
 
Grosjean was almost as busy as the Japanese driver, the Frenchman racking up 13 laps, as he attempted to get to grips with the track on his first F1 weekend at Silverstone. His benchmark time of 1:56.522 came after 37 minutes and with most of the field opting to stay in pitlane during the second half of the session, Grosjean's lap time was never under threat.
 
Second in the morning session was Daniel Ricciardo, the Toro Rosso man lapping just over two tenths slower than the Lotus driver. The Australian, who made his F1 debut here a year ago, was followed by Lewis Hamilton, Sergio Pérez and Felipe Massa.
 
Ferrari's Fernando Alonso, meanwhile, opted to stay in the team's garage for the bulk of the session and restricted his running to two exploratory runs at the start and the end of the session.