7 out of 7 for Faggioli
Winner again at Ascoli and Trento, Italian Simone Faggioli moves onward and upward towards his sixth FIA European Hill Climb Championship title.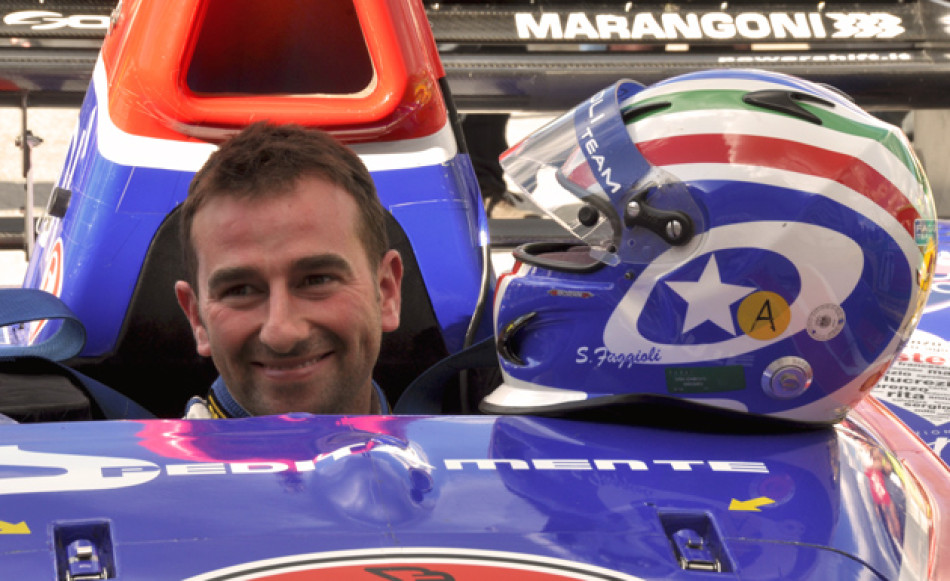 The halfway point of the season has just been passed in the FIA European Hill Climb Championship. The Italian events "Coppa Paolino Teodori" in Ascoli and Trento-Bondone marked the sixth and seventh rounds of a Championship comprising 13 events.
Looking at the raw results, the outlook remains the same in European hill climb events: Italian Simone Faggioli and his Osella FA30 Zytek are still chalking up victories. With seven wins in as many races and 39 points ahead of his closest pursuer, Faggioli is on course to succeeding himself. Although no one seems to be able to knock him off his perch, a few of his competitors can take comfort in having come close on certain occasions. After Swiss driver Julien Ducommun in Spain, it was Christian Merli's turn to push the master to his very limits in Ascoli. With his 2-litre engine Osella, Merli was only 6 tenths off Faggioli's time after the first climb, before Faggioli set the record straight in the second heat, leaving Merli over 2 seconds behind. Ducommun completed the podium, some way behind, having got ahead of young Italian hopeful Domenico Scola Jr.
A week later, the majority of the same competitors gathered at Trento-Bondone, for what was the toughest climb of the season, due to its length, its assent and its forty hairpin bends. As the course is 17 km in length, the event is contested over only one climb, making the task all the more challenging. Faggioli once again dominated, and even set a new absolute record for the race, bettering his own record set in 2011 by almost 3 seconds. His runner-up was once again Christian Merli, while three other drivers also managed to pass under the symbolic 10-minute barrier: Czech Milan Svoboda (Lola 99 F3000), David Hauser from Luxembourg (Dallara GP2) and Italian Federico Liber, very much at ease behind the wheel of his little Formula Gloria C8F with motorcycle engine.
In category 1, Czech Vojacek (Mitsubishi Lancer Evo 8) won in Group A in Ascoli as well as in Trento, while in Group N, Croat Tomislav Muhvic (Mitsubishi Lancer Evo 9) is now leading the Championship, thanks to his victory in Ascoli and his third place in Trento, behind locals Armin Hafner and Michele Buiatti.
As one of the great classic hill climb races (first edition in 1923), it was only natural that Trento-Bondone also host the FIA Historic Hill Climb Championship. Italian Giovanni Putelli won at the wheel of his Lola T492M, against the Chevron B23 of his compatriot Maurizio Sbrilli and the surprising little prototype Steyer Puch König "BergSpyder" with small cylinder capacity, driven by Austrian Harald Mössler.
The next events of the FIA European Hill Climb Championship will be contested in Slovakia in Dobsinsky (21 July) and in Germany at the Glasbachrennen (28 July).