Muller and Nash win Porto street races
Yvan Muller and James Nash shared the honours at Porto's Boavista circuit yesterday, and gave two more victories to the Chevrolet brand in the WTCC.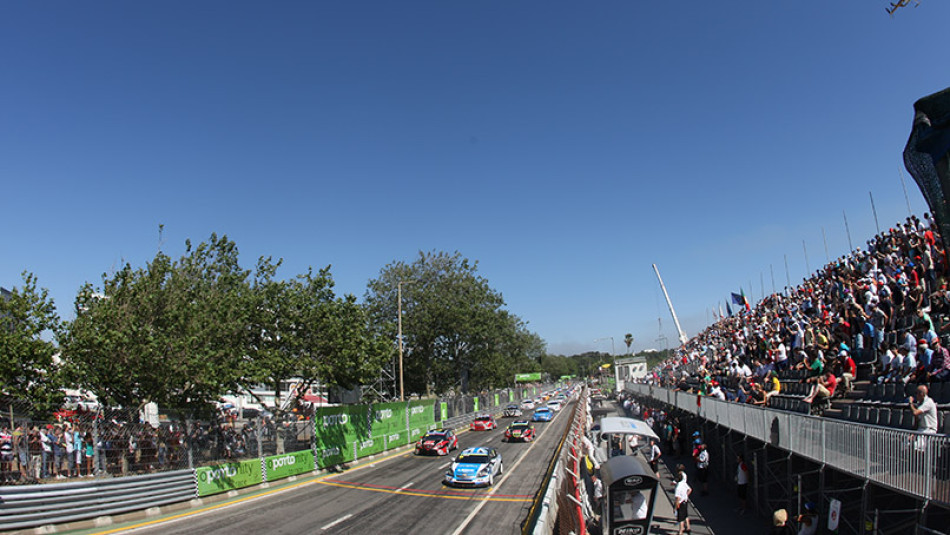 This was Muller's fifth win of the season and Nash's second.
Both race winners were able to avoid making even the slightest mistakes in a pair of tough races, on a difficult circuit and inside overheated cockpits. The streets of Boavista are merciless and upset a number of drivers over the weekend.
Michel Nykjær collected two third places that enabled him to move up further in the Drivers' Championship and to maintain the lead in the Yokohama Trophy.
Tom Chilton and Rob Huff finished brilliant runners up in Race 1 and Race 2 respectively, with the latter heroically fighting against major brake problems for much of the race.
Pepe Oriola should also be happy with two fourth places on his debut at the wheel of a Chevrolet Cruze, as can James Thompson with a couple of sixth-placed finishes in his LADA. The Briton was particularly remarkable in Race 2 when he managed to keep Muller at bay.
James Nash had inherited pole position in Race 2 from Tom Coronel after a timing error during Qualifying was rectified, leaving an unhappy Coronel to start from 11th position on the grid. The BMW driver finished the race in 8th place, but the Porto Boavista street circuit is a tough place for overtaking and so Coronel can't be blamed for thinking what might have been…
The Castrol Honda team left Porto licking its wounds after turbocharger failures on both its cars. Tiago Monteiro, the local hero, saw the second Free Practice session end in a cloud of white smoke; low turbo pressure then meant he could only manage to qualify in 17th place. Race day then saw an identical problem afflicting his teammate Gabriele Tarquini's Civic car in Race 1, while he was fighting for a possible podium place. A rapid turbo change between races was in vain and last place in Race 2 was scant reward for the Italian.
The championship will resume at Termas de Río Hondo on August 3rd and 4th for rounds 15 and 16 that will mark the first WTCC visit to Argentina.