Hockenheim Ferrari Racing Days - Preview
Ferrari Racing Days arrives in Germany!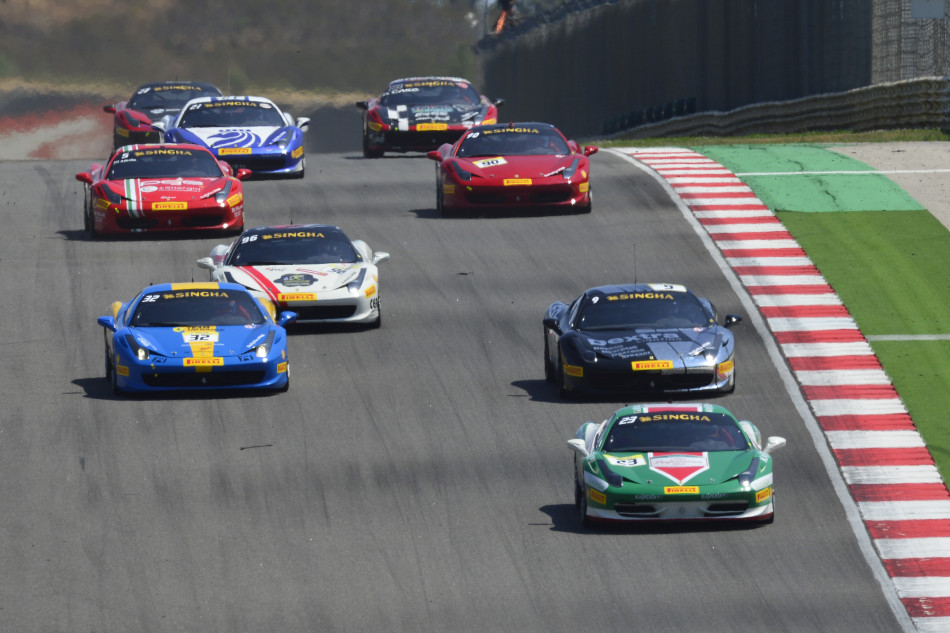 Hockenheim, 30 August - The Festival of Ferrari that is the Ferrari Racing Days has arrived in Europe for the event at Hockenheim Circuit. Crowds can expect three days of stunning Ferrari action with races for Ferrari Challenge Europe, test sessions for the XX programme and for the F1 Clienti cars. There will also be the F1 show.

Ferrari Challenge will take part in the fifth race of an exciting season in both the Trofeo Pirelli and Coppa Shell categories. The man to watch in Coppa Shell is current points leader and local man Dirk Adamski, after a disappointing last round in Portugal he leads the championship by just 5 points. David Gostner will be determined not to let him use his home advantage as he aims to take home valuable championship points to boost his second position in the championship.

In Trofeo Pirelli, it is fast charging Ukrainian Sergey Chukanov who leads the charge with 107 points over Italy's Daniel Mancinelli on 85 points after missing out on vital championship points after a qualifying crash ruled him out of the Le Mans event.

Joining the Ferrari Challenge on the circuit for test sessions will be eleven 599xx and three FXX cars. The crowds can also expect an exciting show from the six F1 cars taking part in the F1 Clienti programme – the cars range from 1998 to 2008.

The Ferrari Racing Days starts on track at 9am on today (August 30th) with a test session for Ferrari Challenge and the action continues throughout the weekend.