Smart Cities Season 3
MEXICO, Mexico City, 15 February 2019
"Measuring Smart Mobility"
Click on the image below to read the presentation of the event.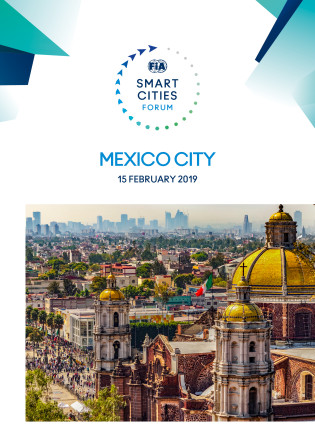 Find the photos of the Forum here.
Read the news related to the event :
- Measuring Smart Mobility - Third Season of FIA Smart Cities initiative kicks off in Mexico City
CHINA, Hong Kong, 9 March 2019
"Disruptive Technologies"
Click here to download the programme.
ITALY, Rome, 12 April 2019
The programme will soon be available.