FIA Action for environment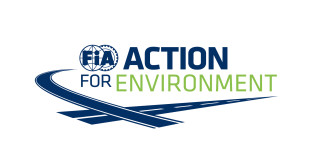 The FIA is taking action to develop and improve environmental sustainability across motoring and motor sport.
The FIA "Action for Environment" strategy seeks out and promotes environmental solutions for all FIA sporting and mobility clubs, as well as event organisers, teams, championships and other stakeholders, to ensure that they measure and improve their environmental impact, and move ahead with technological innovations. 
To that end, a number of resources have been developed to assist the FIA members and other stakeholders in their efforts towards environmentally sustainable operations: a Toolkit Presentation for ASNs, and a complete Sustainability Programme for all stakeholders interested in measuring and enhancing their environmental performance. Access to these resources is available at the bottom of this page.
Additionally, find here all the FIA news in relation to the environment and sustainable mobility.
The FIA Action for Environment Chart can be read and downloaded by clicking on the image below.