Weight change for Honda and Seat
The Honda Civic cars will receive 10 extra kilos for the next WTCC races at Sonoma, while the SEAT León will lose 10 kilos compared to the previous event at Termas de Río Hondo.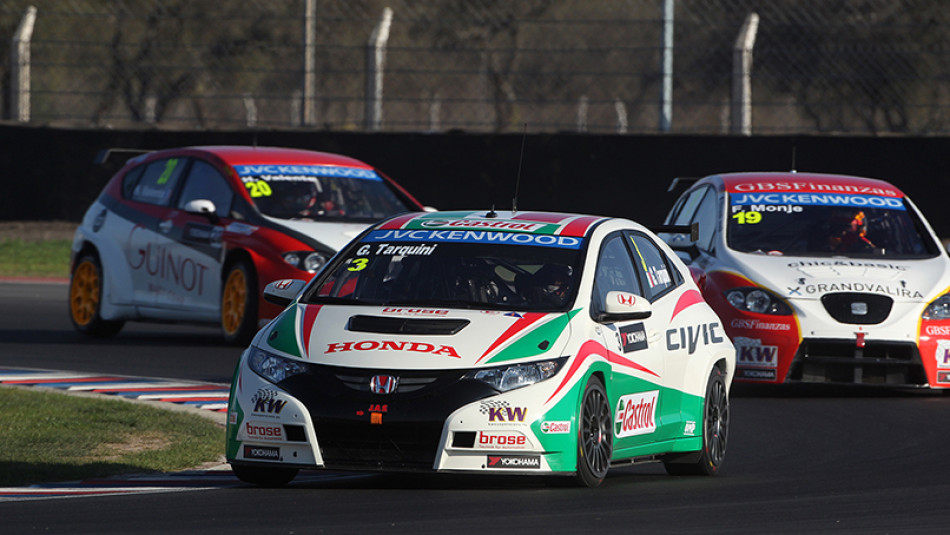 Following the calculations based on the lap times set in Russia, Portugal and Argentina, the Chevrolet Cruze remains the reference car and will be laden by the maximum compensation weight of 40 kilos once again.
Because their gap from the Chevrolet was reduced from 0.7 seconds to 0.6, the Honda cars will run with 10 kilos of compensation weight, while they had none in Argentina.
The BMW cars will carry no extra kilos again, while the SEAT and LADA cars will benefit from a reduction of their minimum weights by 10 and 20 kilos respectively.
Weight difference is due to make a significant impact at Sonoma because of the racetrack's elevation changes.
Compensation weight Sonoma
+ 40 kg    Chevrolet Cruze 1.6T
+ 10 kg    Honda Civic S2000
± 0 kg    BMW 320 TC
- 10 kg    SEAT León WTCC
- 20 kg    LADA Granta