Stunning 35 car field for Silverstone Classic
A superb 35-car entry has been received for the FIA Masters Historic Formula One Championship races supporting the Silverstone Classic later this month, July 26-28th.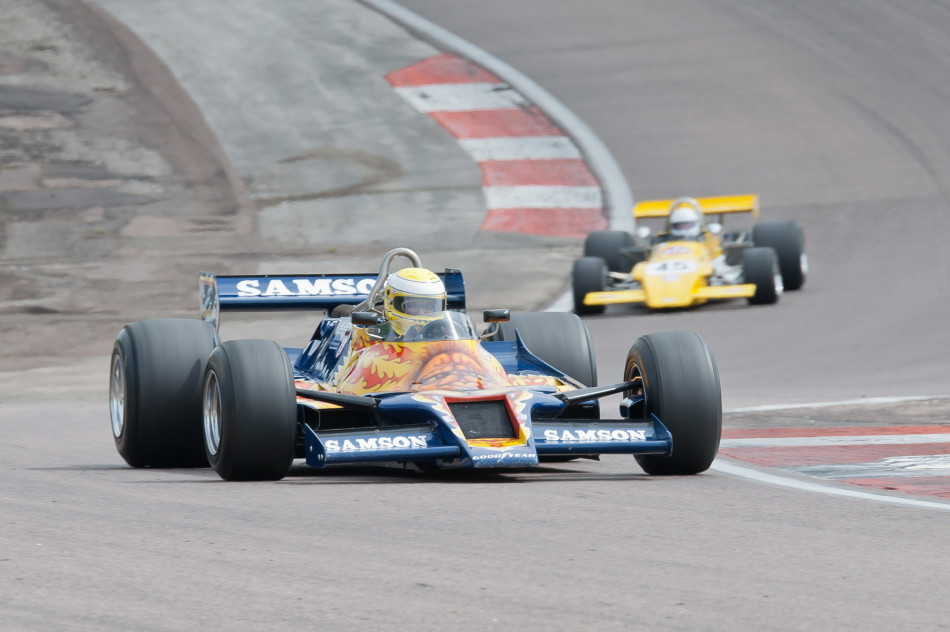 The entry, that reflects Formula One from the 1970s to early 1980s, is rich in variety with iconic, and rare, entries offering a snapshot of the period.
Lotus fans can drool over the 72 of Japanese ace Katsu Kubota, the ex-Ronnie Peterson 76/1 of Andrew Beaumont or the ex-Peterson Lotus 79 of Chris Locke. Joaquin Folch will be a front-runner in the ex-Nelson Piquet Brabham BT49C owned by Bernie Ecclestone, whilst Richard Meins, the returning Richard Eyre and Christophe D'Ansembourg head the Williams entry.
Rob Garofall, driving for the car's owner John Grant, Gregoire Audi and Daryl Taylor are all Shadow-mounted, whilst Simon Fish will be rapid in his Unipart-liveried Ensign, as will ex-champion Steve Hartley in his Arrows A4.  Iconic manufacturers such as Surtees, Penske, March and Hesketh are represented on the grid as well. 
Philippe Bonny races a rare Trojan T103-1, Roger Wills his ex-Chris Amon March 701 and rapid Tyrrells are in the hands of John Wilson (ex-Alboreto 011) and Ian Simmonds (012). 
Against Folch as a potential winner comes Michael Lyons (RAM Williams FW07) who dominated the races at Brands Hatch in May and Manfredo Rossi di Montelera who makes the unloved Lotus 80 go at great pace.
The FIA Masters Historic Formula One Championship qualifies on Friday July 26th with one race on Saturday and Sunday at the Silverstone Classic, July 27th and 28th.