Nash raises road safety visibility for Brazilian schoolkids
WTCC star James Nash took the road safety message to school children in Curitiba, Brazil by distributing 200 high visibility jackets.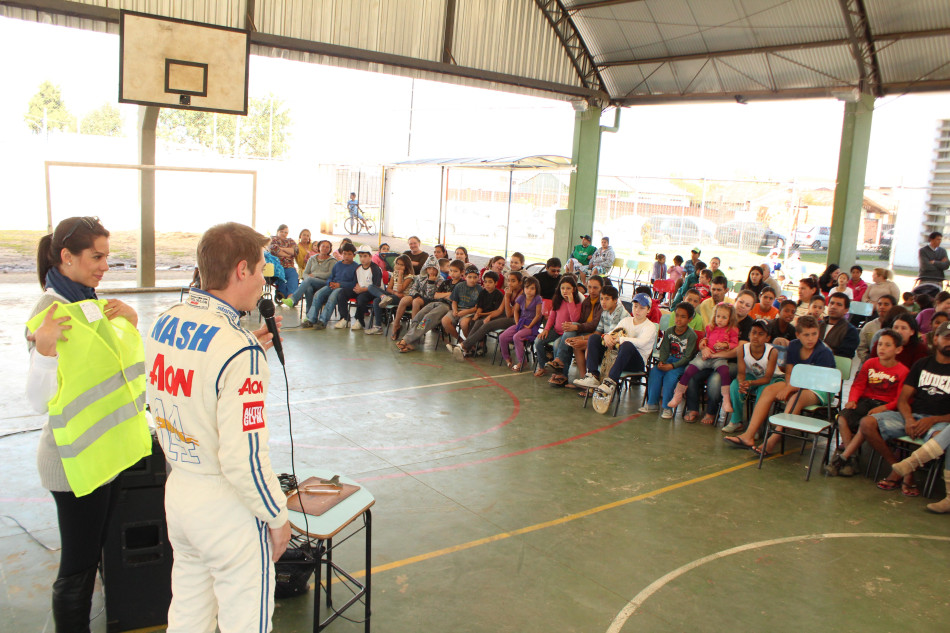 WTCC star James Nash took time out from his preparations for the Brazilian round of the series this weekend to promote road safety among  schoolchildren in Curitiba and also distributed 200 high visibility jackets provided by one of his sponsors..
Nash visited the Eneas Farias public school in one of Curitiba's underprivileged suburbs, Vila Autodromo, where he told children that a key aspect of road safety is the need to be seen by drivers and that the high visibility jackets he gave out were the best way of remaining visible.
Curitiba has the worst road safety record in Brazil according to figures released by the Brazilian Ministry of Health. In 2011 more young people aged 0-19 died in road related accidents in the city than in any other part in the country.
"Road safety is a very important message, especially in Curitiba and Brazil and if I can help in any way to raise awareness and keep children safe then I'm happy," Nash said. "The children were amazing, obviously from an underprivileged background, but hugely appreciative that we can out to see them. I'm looking forward to more projects like this as we move round the world."
Carolina Dalledonne, from the Parana State Government said: "We were delighted to have James show his support. I know how busy he is but he delivered a valuable message that will help the children of Curitiba, and the high visibility jackets went down very well."