FP3 in Australia washed away
Grosjean quickest before rain disrupts final practice session in Melbourne.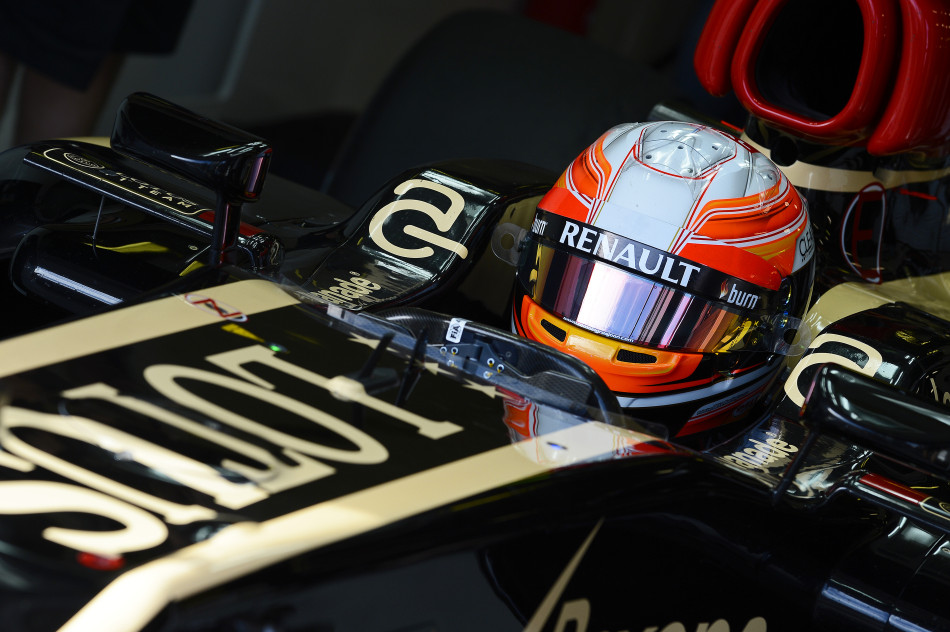 The final free practice session before Australian Grand Prix qualifying was a mixed affair with rain interrupting proceedings 16 minutes into the hour.
The session began in strong sunshine, but with heavy clouds gathering around Albert Park, drivers headed out as soon as the pitlane light turned green, Mark Webber being the first driver to set a time. That was soon eclipsed and times continued to fall until the rains came. At that point Romain Grosjean was quickest with a time of 1m26.929. Behind him were the Ferraris of Fernando Alonso and Felipe Massa.
The action on track finished as everyone returned to the garage to wait out the storm, and no-one returned to the track until 35 minutes into the session when, after the rain had ceased, Massa was the first to try out the blue-banded full wet tyre. He was joined on track by the majority of the field, Sebastian Vettel and Jenson Button being the exceptions – though the drying track presented the teams with a dilemma: with qualifying also expected to be wet, no-one wanted to be caught out and damage a rain tyre by running it in the wrong conditions.
When Vettel did appear on the Inter his run did not last long as he slowed and pulled off the circuit at Turn Four. That was the only drama in the closing stages. Some drivers had dry tyres ready for a final run but conditions didn't improve quickly enough for anyone to try them. The timesheet from the session featured a 20s spread, the disparity caused by those who did and didn't set times in the dry.
2013 Australian Grand Prix Free Practice 3 times
1.Romain Grosjean Lotus 1m26.929
2.Fernando Alonso Ferrari 1m27.000
3.Felipe Massa Ferrari 1m27.241
4.Paul di Resta Force India 1m27.533
5.Kimi Räikkönen Lotus 1m27.625
6.Daniel Ricciardo Toro Rosso 1m27.849
7.Jean-Eric Vergne Toro Rosso 1m27.860
8.Adrian Sutil Force India 1m28.069
9.Nico Hülkenberg Sauber 1m28.253
10.Esteban Gutiérrez Sauber 1m28.253
11.Nico Rosberg Mercedes 1m28.486
12.Sebastian Vettel Red Bull 1m29.808
13.Mark Webber Red Bull 1m30.073
14.Jules Bianchi Marussia 1m30.388
15.Giedo van der Garde Caterham 1m30.598
16.Charles Pic Caterham 1m30.959
17.Jenson Button McLaren 1m33.236
18.Sergio Pérez McLaren 1m33.527
19.Pastor Maldonado Williams 1m39.232
20.Valtteri Bottas Williams 1m39.779
21.Max Chilton Marussia 1m42.872
22.Lewis Hamilton Mercedes 1m47.246