Brands Hatch grid full
Round two of the FIA Masters Historic Sports Car Championship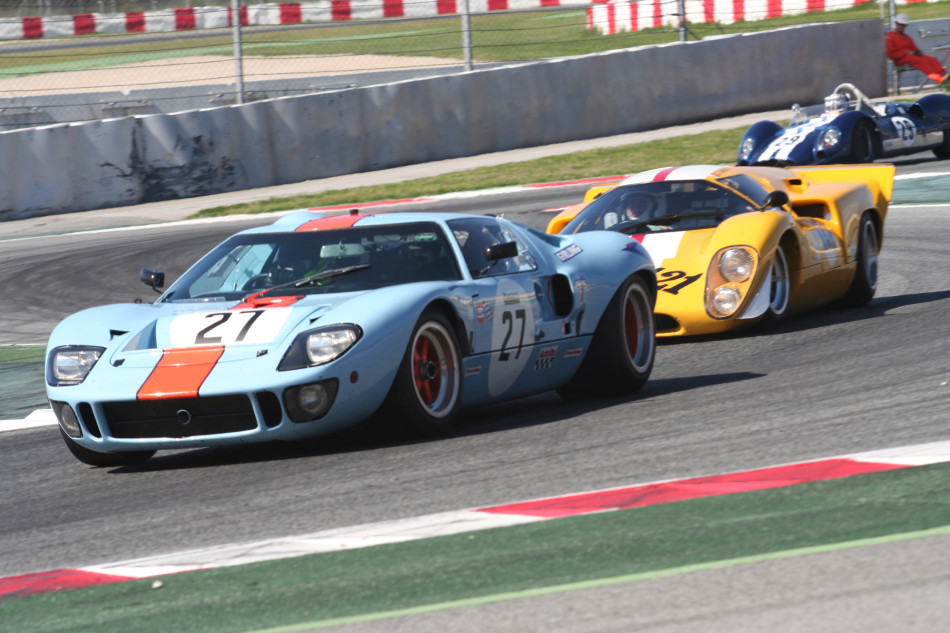 Masters Historic Racing is looking at a full grid for its first UK round of the FIA Masters Historic Sports Car Championship on the Brands Hatch GP circuit. 
The series, which has grown from the previous World Sportscar Masters series, began in Barcelona last month where Leo Voyazides and Simon Hadfield took victory in Voyazides's Lola T70 Mk3B. 
For Brands Hatch, a 32-car entry with two reserves, has been received including Lola T70s for Voyazides/Hadfield, Dutchman David Hart, Tarek Mahmoud, the returning Chris Beighton/Jon Finnemore and Carlos Monteverde teamed with ace preparer and driver Gary Pearson.
Philip Walker shares his Ford GT40 with touring car and GT ace Mike Jordan, while father-and-son Gavin and Rory Henderson are also GT40-mounted. AC/DC front-man Brian Johnson is due to share Rick Carlino's GRD, while Portugal-based John Sheldon heads the Chevron hordes in his B19. 
Reigning champion Mark Bates returns with his Porsche 911 RSR with a similar 911 RS  in the hands of his brother, James, while Peter Hallford, John Dixon and Neil Merry are both Chevrolet Corvette-mounted in a varied grid. 
More variety comes from early thundering McLarens as both Chris Goodwin and Andrew Beaumont will race M1Bs, with Ewan McIntyre making his first Masters appearance of 2013 in the later M1C. Sid Hoole is set to race his Alfa Romeo TT33, adding yet more variety. 
Masters Historic Racing Event Manager Rachel Bailey said: "We are thrilled to see such a full and varied entry for Brands Hatch. The one-hour race format at Brands will be interesting to watch and see how that affects the results, but with so many competitive cars across all of the classes we should be in for some superb racing. It is particularly pleasing to see a growing number of newcomers and overseas visitors to the championship." 
Round two of the FIA Masters Historic Sports Car Championship is a feature of the annual Brands Hatch Masters Historic Festival from May 25th – 27th.